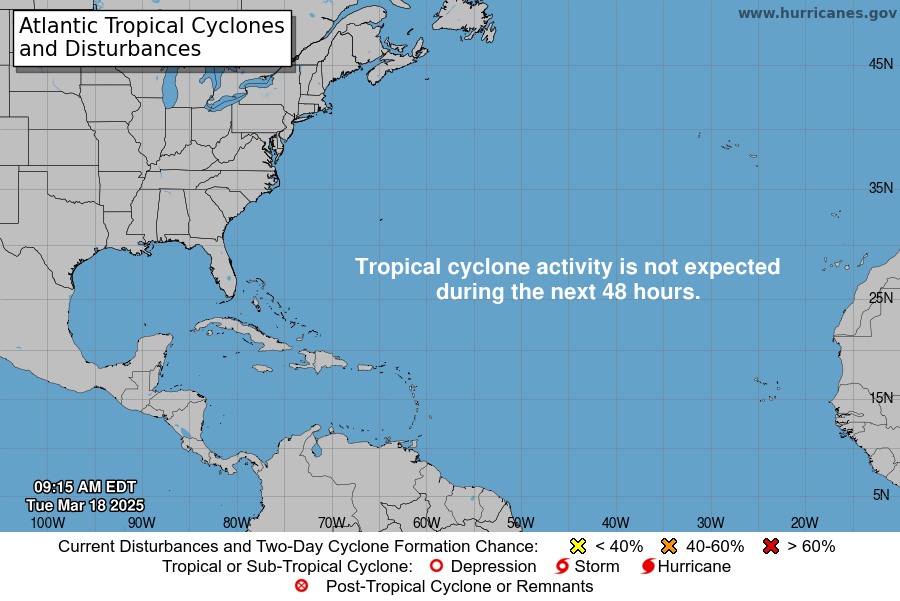 There are no tropical cyclones near the Virgin Islands at this time. 
Click to view forecasts and analysis from the National Hurricane Center. 
UVI to Close in Advance of Hurricane Maria
UVI Classes Cancelled at Noon; Employees to Secure Work Areas by 2 p.m.
 In preparation for Hurricane Maria, the University of the Virgin Islands will cancel all classes at noon on Monday, Sept. 18. The University will close today, until further notice. UVI employees are excused at 2 p.m., however, please stay until your work areas are secure.
Plastics and sand bags are available at Physical Plant. Only essential employees are required to stay on campus for the storm. Emergency response area coordinators/ representatives are asked to check in with security once their work areas are secure.
The UVI community is asked to be vigilant and monitor all forms of communication, especially radio.  
UVI uses several systems to keep members of the University community informed during emergency situations.