"Jump out the books and into the sea!"


Environmental Learning Outside the Classroom (ELOC) is an initiative put forth by the Virgin Islands Marine and Advisory Service (VIMAS) to help make science education exciting for students. Through ELOC, educators can partner with VIMAS to plan and coordinate learning activities that teach students about different natural habitats within the Virgin Islands such as mangrove forests, sea grass beds, and other marine-related habitats. 
---
- Swimming Program -
 
In an effort to introduce more of our local Virgin Islands' youth to the marine environment, VIMAS will be launching a swimming program for November of 2018. As swimming serves as a foundation for many aquatic activities such as snorkeling and scuba diving, teaching swimming skills will serve as the necessary conduit to broaden students' knowledge about the ocean. Students are more receptive to learning about corals and the value our oceans play in our daily lives if they have a connection to the ocean and that is what this program aims to achieve. From this program, students would develop the swimming skills necessary to be recruited into the Youth Ocean Explorers Summer Program which uses the ocean as the lens through which students are taught STEM (Science Technology Engineering Mathematics). 
Program Details 

This program takes place on Brewers Bay beach, on Saturdays from 9:00 AM to 12:00 PM (see complete schedule below).
American Red Cross Water Safety certified instructors are present during the program as well as American Red Cross certified Lifeguards.
There is no cost to attend this program. Applicants are accepted on a rolling basis per session. There is no selection process for this program; as long as you submit an online application along with the required release forms (and space is available for the intended course) your child/children will be accepted into the program. Do note that spaces will not be reserved if you have an incomplete application.  
Applications for Session 2 are due by January 26th. 
This program features three courses which include Beginner, Intermediate, and Advanced and are tailored specifically to student skill sets. You can only register a child for one course during a session.
Students registered for the Intermediate and Advanced courses will be required to complete a Swimming Assessment to obtain clearance from the swimming instructor to continue with the course. This assessment will be administered on the student's first day of attendance.  
Each course has a maximum occupancy of 20 students. 
Courses will operate for 6-weeks (6 Saturdays). We highly encourage participants to attend each session as they are all equally important and cover information that builds on previous lessons. 
| | |
| --- | --- |
| Session 1 (November - December) 2018 | Session 2 (February - March) 2019 |
| Week 1: November 3rd, 2018 | Week 1: February 2nd, 2019 |
| Week 2: November 10th, 2018 | Week 2: February 9th, 2019 |
| Week 3: November 17th, 2018 | Week 3: February 16th, 2019  |
| Week 4: November 24th, 2018 | Week 4: February 23rd, 2019  |
| Week 5: December 1st, 2018 | Week 5: March 2nd, 2019 |
| Week 6: December 8th, 2018 | Week 6: March 9th, 2019 |
Eligibility Requirements
Student should be in grades 1-12 (children as young as age 4 are eligible to apply). 
Must reside on St. Thomas. (This program is not yet offered on St. Croix). 
How to Register 
Please ensure that you have read the above information regarding the schedule and COURSE INFORMATION.
Complete the ONLINE REGISTRATION FORM for the course you would like to register for  BEGINNER (Waitlist) / INTERMEDIATE (Waitlist) / ADVANCED.
Complete the following supporting documents:  RELEASE FORMS, and the CODE OF CONDUCT FORM. If you are unsure of how to fill out the release forms click on the following links for help:
Photo Release form help / Liability Release form help
All supporting documents can be E-mailed to howard.forbes@live.uvi.edu. Please ensure to include your child's name in the name of the file(s) being sent. 
Please note that your application is not complete until the online registration form along with the supporting documents are received. Applicants are enrolled on a rolling basis. 
---
- Field Trips and Classroom Presentations For Teachers and Students -
Field trips and classroom presentations can now be scheduled for the 2019 school year. Our team would be happy to work with you to coordinate a classroom presentation on a variety of topics such as marine debris, science careers, and marine invertebrates. Couple these presentations with field activities to solidify concepts covered during the classroom. Complete the registration form below to schedule your next ELOC activity. 
---
- Let's Get Started -
Step 1: Fill out the ELOC Inquiry Form.  
Step 2: Have your students fill out these Release Forms. (These are required if we take any photos and would like to use them for promotional material as well as for any activities that make take place in the water while on site.)

---
- Contact Us -   
Office Phone: St. Thomas (340) 693-1672 / St. Croix (340) 692-4046
E-mail: St. Thomas (howard.forbes@live.uvi.edu) / St. Croix (mtaylor@uvi.edu)
Website: http://vimas.uvi.edu

 Find us on Facebook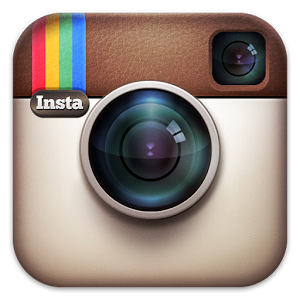 Find us on Instagram
Virgin Islands Marine Advisory Service
Center for Marine and Environmental Studies
University of the Virgin Islands
St. Thomas                                                  St. Croix
#2 John Brewers Bay                                   RR #1, 10,000 Kingshill
St. Thomas, USVI 00802                             St. Croix, USVI 00850-9781