-PROGRAM DESCRIPTION-
The Junior Ocean Explorers (JOE) Summer Program is a 1 week, hands-on marine science program for students in grades 3-6 interested in learning more about our environment. Much like our Youth Ocean Explorers Summer Program that is open to students in grades 7-12, JOE involves a combination of short presentations and lectures daily from UVI faculty, staff, and community partners along with field activities utilizing scientific tools to supplement those presentations. Participants report to the 
UVI Center for Marine & Environmental Studies
 but can expect to travel with staff to other on-island locations for field work and activities. 
The 2020 Junior Ocean Explorers Summer Program will begin on June 22 and ends on June 26. For more information about the program, click the "Program Info" button below. 
---
-JOE TEAM-
The Junior Ocean Explorers Summer Program is led by the dynamic duo of Howard Forbes Jr. (left: Program Director) and Jarvon Stout (right: Program Coordinator). Forbes holds both a B.S. in Biology and M.Sc. in Marine and Environmental Sciences from UVI; Stout holds a B.S. in Marine Biology from UVI. Together, they have utilized their training and expertise in the field of science to develop the JOE Summer Program, designing the curriculum to be as engaging as possible. The JOE Summer Program also serves as a perfect opportunity for our selected mentors of the Youth Ocean Explorers Summer Program to practice their skills working with youth as well as understanding how each activity is facilitated. Outside of the JOE Summer Program, Forbes serves as the St. Thomas Coordinator for the Virgin Islands Marine Advisory Service (VIMAS) and Stout serves as the Community Engagement Specialist for the Virgin Islands Established Program to Stimulate Competitive Research (VI-EPSCoR). 
---
-MISSION STATEMENT- 
The Junior Ocean Explorers (JOE) Summer Program aims to provide students with hands-on, STEM-based (Science Technology Engineering Mathematics) training that fosters interest in STEM. Using the ocean as our classroom, students enrolled in JOE develop a sense of environmental stewardship, acquire new skills, and begin viewing science from a new perspective.
---
-ELIGIBILITY CRITERIA- 

The Junior Ocean Explorers Summer Program is open to students in grades 3-6 (rising 4th graders are eligible to apply) with an interest in STEM (Science Technology Engineering Mathematics). 
Interested applicants should be comfortable in the water which includes swimming, floating, and submerging underwater. Students that are not able to perform these skills are encouraged to take swimming lessons. 

Students who previously participated in the program are eligible to apply to participate again, though preference will be given to new students. 
Parents and/or guardians may register multiple children; however, because space is limited, we ask that students who genuinely have an interest in marine science or STEM apply.   
---
-HOW TO REGISTER- 
Registration now open
Registration Deadline: May 1st, 2020
To register for the Youth Ocean Explorers Summer Program, parents or guardians should complete the online application by clicking the "Parent Application" button below. The applicant is also required to complete the student application which can be accessed by clicking the "Student Application" button. Applications that are missing either component (Parent Application and Student Application) are incomplete and will not be reviewed after the May 1st deadline.
Selected applicants will be required to pay the one-time program fee of $100 no later than 1-week prior to the start date of the program. Cash, check, and credit card payments are accepted; contact howard.forbes@live.uvi.edu for more details.
---
- CONTACT US -   
Office Phone: St. Thomas (340) 693-1672
E-mail: St. Thomas (howard.forbes@live.uvi.edu)
Website: http://vimas.uvi.edu

 Find us on Facebook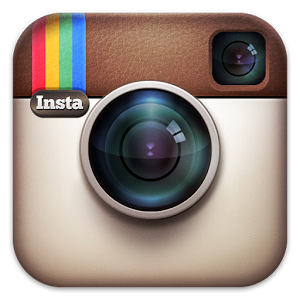 Find us on Instagram
Virgin Islands Marine Advisory Service
Center for Marine and Environmental Studies
University of the Virgin Islands
St. Thomas
#2 John Brewers Bay
St. Thomas, USVI 00802