-PROGRAM DESCRIPTION- 
In an effort to introduce more of our local Virgin Islands' youth to the marine environment, VIMAS launched a swimming program for November of 2018 with funding support from the Community Foundation of the Virgin Islands. As swimming serves as a foundation for many aquatic activities such as snorkeling and scuba diving, teaching swimming skills will serve as the necessary conduit to broaden students' knowledge about the ocean. Students are more receptive to learning about corals and the value our oceans play in our daily lives if they have a connection to the ocean and that is what this program aims to achieve. From this program, students would develop the swimming skills necessary to be recruited into the Youth Ocean Explorers Summer Program which uses the ocean as the lens through which students are taught STEM (Science Technology Engineering Mathematics). 
---
-ELIGIBILITY CRITERIA / IMPORTANT INFORMATION-
Child should be in grades 1-12 (children as young as age 3 are eligible to apply). 
Interested applicant must reside on St. Thomas. (Persons on St. Croix should call 340-773-0160 for details on the St. Croix program). 
There is no cost to attend this program. Applicants are accepted on a rolling basis per session. There is no selection process for this program; as long as you submit an online application along with the required release forms (and space is available for the intended course) your child/children will be accepted into the program. Do note that spaces will not be reserved if you have an incomplete application. Returning students are required to submit an application should they wish to partake in the program again. 
Children registered for the Intermediate and Advanced courses will be required to complete a Swimming Assessment to obtain clearance from the swimming instructor to continue with the course. This assessment will be administered on the student's first day of attendance.  
---
-COURSE AND REGISTRATION INFORMATION-
For 2020, the Learn to Swim Program will be facilitated on St. Thomas on Brewers Bay Beach from 9:00 AM to 12:00 PM. While our program is as of right now on St. Thomas, the Department of Sports, Parks and Recreation does have a similar program on St. Croix. Interested applicants can call 340-773‐0160 and ask for Jamilah Henry for more info on the swim program. There will be two sessions each Saturday as to accommodate more children. The schedule below is tentative and is subject to change as there may be conflicting activities occurring during these 6 weeks. 
Week 1: April 4th
Week 2: April 11th 
Week 3: May 2nd 
Week 4: May 9th
Week 5: May 16th
Week 6: May 23rd
The VIMAS Swimming Program is structured into 3 courses intended to meet applicant needs and their current skill level. Please be sure to read the descriptions provided for each course so that you can accurately register your child for the correct course. All applicants are required to complete the Code of Conduct and Release Forms (found below) in addition to completing their online registration form for their intended course. All supporting documents can be E-mailed to howard.forbes@live.uvi.edu. Please ensure to include your child's name in the name of the file(s) being sent. Please note that your application is not complete until the online registration form along with the supporting documents are received; applicants are enrolled on a rolling basis. 
Beginner Course
This course is intended for children ages 4 and up. If your child cannot perform any of the skills listed below, it is recommended that they register for this course using the register button below. Our assessments used to evaluate each child's performance in this course are also available for your review.
THIS COURSE IS CURRENTLY CLOSED
Child has difficulties submerging head underwater
Child cannot tread water 
Child cannot float on their back in water 
Child has little to no experience with swimming  
  
Intermediate Course
This course is intended for children ages 10 and up. If your child can perform any of the skills listed below, it is recommended that they register for this course using the register button below, Our assessment used to evaluate each child's performance in this course are also available for your review.
THIS COURSE IS CURRENTLY CLOSED
Child should be comfortable submerging under water 
Child should be able to float on back in water 
Child should be able to swim using the front stroke
Must pass swim test administered on Day 1 to continue with this course
Advanced Course 
This course is intended for children ages 10 and up. If your child can perform any of the skills listed below, it is recommended that they register for this course using the button below: Our assessment used to evaluate each child's performance in this course are also available for your review.
THIS COURSE IS CURRENTLY CLOSED
Child should be comfortable free diving to at least 5ft
Child should have some experience with snorkeling 
Child should be able to float on their back in water 
Must pass swim test administered on Day 1 to continue with this course 
---
-PROGRAM EXTENSIONS: SCUBA DIVING-
The field of ocean science is truly amazing and through our swimming program, students that complete the Advanced course can receive a scholarship to become open water scuba certified through the Coki Dive Shop. Upon completion of the training, our team provides opportunities where applicants are able to volunteer and utilize their new skill for science such as coral reef restoration and diving cleanups. Applicants can register by clicking the button below. To be eligible for this program:
Applicant should be at least 12 years of age
Applicant should have completed the Advanced training for the Swimming Program 

Applicant should be attending a local, public school on St. Thomas

---
- CONTACT US -   
Office Phone: St. Thomas (340) 693-1672
E-mail: St. Thomas (howard.forbes@live.uvi.edu)
Website: http://vimas.uvi.edu

 Find us on Facebook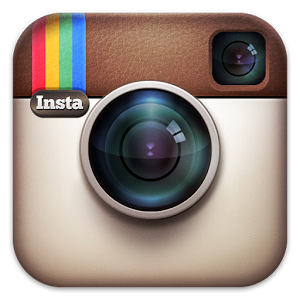 Find us on Instagram
Virgin Islands Marine Advisory Service
Center for Marine and Environmental Studies
University of the Virgin Islands
St. Thomas
#2 John Brewers Bay
St. Thomas, USVI 00802