Coronavirus Related News
Tuesday, October 20, 2020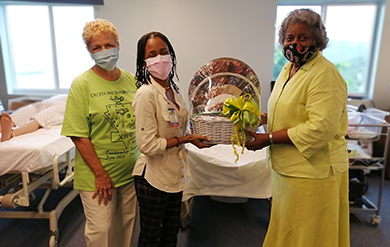 The Mu Eta Chapter - Chi Eta Phi Sorority donated much needed personal protective equipment (PPE) to nursing students attending the University of the Virgin Islands' School of Nursing. On Friday, Oct. 15, seventy masks were delivered to the UVI School of Nursing Building on the St. Thomas Campus.
Read the full article here
Friday, July 24, 2020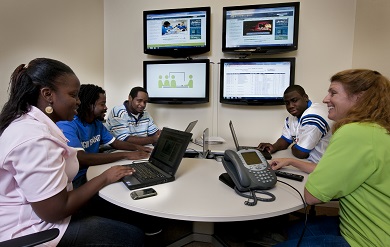 The University of the Virgin Islands will delay the implementation of the Fall 2020 on-campus reopening due to concerns related to the COVID-19 pandemic. The Fall 2020 and Spring 2021 Reopening Plan was approved by the UVI Board of Trustees on June 20. The plan had included guidelines for the University to resume in-person instruction, while utilizing a mixed modality approach that would allow for some virtual and in-person instruction. Additionally, on-campus living and work would have commenced with the inclusion of new safety protocols and procedures.
Read the full article here
Wednesday, July 01, 2020
University of the Virgin Islands (UVI) President Dr. David Hall addressed the UVI community on Tuesday, June 30, during a virtual town hall meeting to discuss the University's fall 2020 semester plans and operations, in light of the continued challenges posed by COVID-19. Dr. Hall outlined plans to gradually resume in-person instruction this fall with restrictions and preventative measures to ensure the safety of students, employees and the public.
Read the full article here