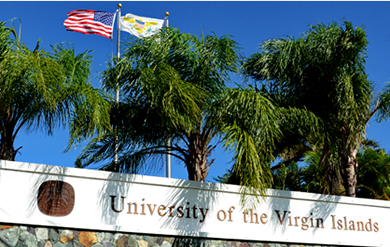 The University of the Virgin Islands Admissions Office reminds prospective students that the priority deadline for fall 2013 admission is Tuesday, April 30, 2013. Interested persons should submit the following items no later than this date: the UVI admissions application, the $25 application fee (or College Board Application Fee Waiver Form), official transcripts, and official test scores.
Applications are being accepted for all undergraduate programs and the following graduate programs: Master of Arts in Education (MAE), Master of Arts in Psychology (MAPSY), Master of Business Administration (MBA), Master of Mathematics for Secondary Education Teachers (MMAT), and Master of Public Administration (MPA).
Prospective undergraduate and graduate students may apply online at admissions.uvi.edu or submit a hard copy application to the Admissions Office on the St. Thomas or St. Croix campuses.
For more information or assistance, please contact the Admissions Office by phone at (340) 693-1160 on the St. Thomas campus or (340) 692-4158 on the Albert A. Sheen Campus on St. Croix. The Admissions Office also may be reached via email at
admissions@uvi.edu
and at the toll-free number 1-877-468-6884 (1-877 Go-To-UVI).