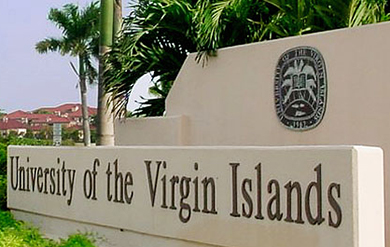 The University of the Virgin Islands invites current and prospective students to register for summer classes. Registration is ongoing for Summer Session I and II. Summer Session I runs from May 13 to June 17. The deadline for on-line registration for the first summer session is May 12. On-site registration will be held from 10 a.m. to 4 p.m. on May 13. Summer Session II runs from June 20 to July 26. The registration deadline for the second summer session is June 19.

UVI Business Professor and Summer Sessions Coordinator Dr. Tonjia Coverdale encouraged everyone to see what UVI Summer Sessions have to offer. Dr. Coverdale said courses may be beneficial for people of all ages who want to enhance their education, re-tool their skills for a career change, or start a degree program.

"You don't have to be enrolled or matriculated at UVI to take courses," Dr. Coverdale said.

UVI Vice Provost for Access and Enrollment Management Dr. Judith Edwin said that Summer Sessions also provide a good opportunity for matriculated students to stay in sequence with courses for their respective degree programs.

In addition to traditional classes, UVI offers on-line classes. They range from courses in history, business, English, criminal justice and political science. A few of the courses available through UVI ONLINE this summer are: Web Applications Development, Statistics for Management Decisions, Production & Operations Management, Foundations of Education, Black American Literature, Advanced Creative Writing, Fundamentals of Finance, History of the U. S., Probability for Teachers, General Psychology, Life Span Development, and Changes in the Natural World.
A full listing of summer classes can be found on the registrars section of the UVI homepage on
www.uvi.edu
or see this link
Summer 2013 Class Schedule
. For additional information on UVI ONLINE, contact the course professor or the Center for Excellence in Teaching and Learning at
cvineya@uvi.edu
. Current students can register for courses online at
http://banweb.uvi.edu
, once schedules are approved by their advisors.

For more information call (340) 693-1160.