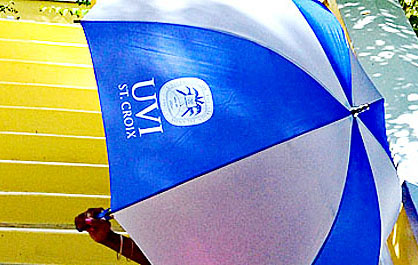 The University of the Virgin Islands Board of Trustees will meet at 9 a.m. on Saturday, March 8, in the first floor conference room of the Administration and Conference Center on the St. Thomas Campus.
The Board will begin with regular session agenda items. UVI President Dr. David Hall will present the President's Report. He will be followed by Chairman's Comments from Board Chairman Alexander A. Moorhead. The Board will receive an update report from the Research and Technology Park Board. Then the Board of Trustees will consider other agenda items.
The Planning Committee will present a new Key Performance Indicators reporting matrix for the Board's review. The Board will go into executive session and will report any actions taken in executive session before being adjourned.
The UVI Board of Trustees last met on Jan. 13, in the Administration and Conference Center on UVI's St. Thomas Campus.