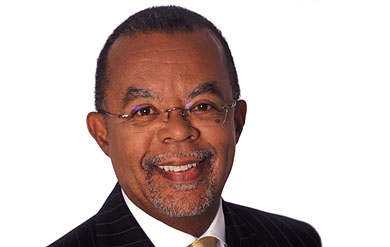 More than 300 degrees will be awarded by the University of the Virgin Islands during Commencement Ceremonies scheduled for May 17 and 18, on the St. Thomas Campus and on the Albert A. Sheen Campus on St. Croix, respectively. More than 200 degrees will be awarded on the St. Thomas Campus at 7 p.m. in the Sports and Fitness Center on Saturday, May 17. On St. Croix, more than 100 degrees will be awarded at 2:30 p.m. on Sunday, May 18, on the campus grounds.
Class speakers will be Natalie Richardson, a business major on St. Thomas, and Allison L. De Gazon, who will receive a master of business administration degree on St. Croix.
Photo: Dr. Henry Louis Gates, Jr. will address the UVI Class of 2014 on ST. Thomas and St. Croix
Harvard professor, award-winning filmmaker, literary scholar, journalist and historian Dr. Henry Louis Gates, Jr. will be UVI's 2014 keynote speaker. Following the St. Croix ceremony, Dr. Gates is scheduled to travel to New York City where he will receive a Peabody Award for his PBS television series "The African Americans: Many Rivers to Cross." Joining Dr. Gates in receiving UVI honorary degrees at the 2014 Commencement will be the Virgin Islands' first elected Delegate to Congress the Hon. Ron de Lugo, and St. Croix baseball legend and youth mentor Horace Clarke.
A closer look at a few of the many outstanding UVI students who will be graduating this weekend is featured on the UVI website's homepage at this direct link – http://www.uvi.edu.
Radio Coverage – On Air and On Internet

Both ceremonies will be broadcast live on Da Vybe 107.9 FM and will stream live online. WUVI 1090 AM, UVI's student-run radio station, will also broadcast a live stream of both commencement ceremonies on http://wuvi.am. The St. Croix ceremony will also be broadcast on 1090 AM. Individuals are also encouraged to share their UVI Commencement experience on social media. Join in with #UVIgrads. Tag us on Instagram @UVI_edu or share on facebook.com/UVI.edu
St. Thomas Campus Parking
Admission to the St. Thomas Campus Commencement Ceremony is by ticket only. Parking on the St. Thomas Campus will be available in the parking lot of the Reichhold Center for the Arts. Shuttle service will be provided from the Reichhold Center parking lot to the Sports and Fitness Center. No vendors will be permitted on the St. Thomas Campus. Please follow all directions from UVI Security officers.
In respect to all of the graduates, their families and friends, the use of air horns, whistles and other noisemakers will not be permitted at either ceremony. Detailed information for the public, as well as graduating students, their families and friends is available from the UVI website's Commencement web page: http://www.uvi.edu/administration/president/commencement.aspx.
2014 Commencement Statistics
School of Business
St. Thomas
St. Croix
Master of Business Administration
14
4
Bachelor of Arts
56
37
Associate of Arts
13
10
School of Education
Master of Arts in Education
7
9
Bachelor of Arts
9
12
Associate of Arts
4
2
School of Nursing
Bachelor of Science
11
Associate of Science
14
College of Liberal Arts and Social Sciences
Master of Arts in Psychology
3
1
Master of Arts in Public Administration
4
2
Bachelor of Science
1
Bachelor of Arts
30
14
Associate of Applied Science
4
3
College of Science and Mathematics
Master of Marine and Environmental Science
5
Bachelor of Science
40
1
Bachelor of Arts
5
Associate of Science
2
Associate of Applied Science              
5
Total
322
Total - STT
207
Total STX 115
Statistics contained in this press release refer to degrees conferred in the fall (December 2013) and the spring (May 2014) unless otherwise noted. Students whose degrees were conferred in December are also listed in the commencement booklet for the May ceremonies. They also have the option of participating in the ceremonies.