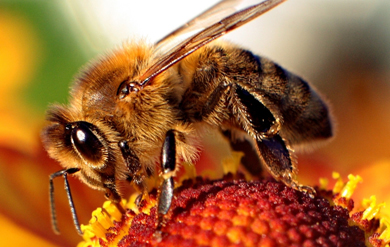 The University of the Virgin Islands Cooperative Extension Service (UVI-CES) will host the 7th Caribbean Beekeeping Congress and the 2nd Caribbean Beekeeping College from May 26 to 30, on the University's Albert A. Sheen Campus on St. Croix. This collaborative event is being jointly sponsored by the UVI's Cooperative Extension Service, the Virgin Islands Department of Agriculture, the Association of Caribbean Beekeepers' Organizations, the East Caribbean Bee Research and Extension Center at St. Georges University in Grenada, the Honey Bee Research Extension Lab at the University of Florida, and other groups in the Caribbean.
"The congress provides local as well as regional beekeepers with an opportunity to hear what's happening in the beekeeping or apiculture industry around the Caribbean and the world," said UVI-CES District Supervisor Carlos Robles. "It also provides persons that have been interested in learning about beekeeping an opportunity to get some hands on training through the training sessions that are planned. The community can benefit by visiting with the vendors who will be selling products from the hive, books and magazines on beekeeping."
The Beekeeping Congress will include a keynote address from Nicola Bradbear, director of Bees for Development, on "Beekeeping, a Global Perspective; Developments and Trends."
The Congress is being held in an effort to share a platform in which participants can effectively deliver research, current events and issues, information, tools, and resources designed to improve the sustainability of beekeeping among the islands. The five-day event will consist of a two-day congress, one-day combo session of meetings, technical tours, and a cultural evening, followed by a two-day college. There will be reports and highlights from the successes of the region.
College highlights include morning lectures and afternoon workshops on a variety of beginner and advanced honey bee and beekeeping topics. Live honey bee colonies will be on-site to facilitate a hand's on learning experience. Courses include everything from honey bee biology to hive product marketing, Caribbean honey plants, pests and diseases and much more. The second Annual Caribbean Honey Show will also be featured during this week.
There will also be a featured call for papers where beekeepers and bee researchers from around the world will be invited to showcase their latest findings. The combo session will provide technical tours where participants will have the chance to visit the island of St. Croix and its local apiaries. Transportation will be provided.
For more information, contact Carlos Robles at (340) 693-1083 or send e-mail to crobles@live.uvi.edu. Details are also available from this website: http://www.uvi.edu/community/cooperative-extension-service/agriculture-and-natural-resources/beekeeping.aspx.