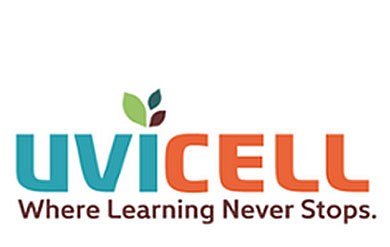 The International Association for Continuing Education and Training (IACET) has awarded reaccreditation status to the UVICELL Center. IACET Authorized Providers are the only organizations approved to offer IACET Continuing Education Units. The accreditation period extends for five years, and includes all programs offered or created during that time.
"The University of the Virgin Islands is extremely proud of the UVICELL Center on achieving this remarkable milestone," said Dr. Camille A. McKayle, Provost and Vice President of Academic Affairs. This achievement is indicative of the University's overarching strategic goal of becoming a cornerstone for academic excellence. Our renewed partnership with IACET is a demonstration of our commitment to lifelong learning and high standards for all of our programs. We are very pleased to join such a prestigious organization as well as an elite group of organizations that offer excellent continuing education and training programs," Dr. McKayle said.
"We are pleased to continue our relationship with the UVICELL Center as an Authorized Provider," said Sandra L. Williams, president of IACET and assistant professor and consultant at Northeastern Illinois University in Chicago, Ill. Williams said, "The UVICELL Center joins nearly 500 organizations around the globe that have had their programs vetted by third-party experts in continuing education to ensure the highest possible standards are met."
In order to achieve accreditation as an authorized provider, UVICELL completed a rigorous application process, including a review by an IACET site visitor, and successfully demonstrated adherence to the ANSI/IACET 1-2013 Standard addressing the design, development, administration and evaluation of its programs. UVICELL has pledged its continued compliance with the standard, and is now authorized to use the IACET name and authorized provider logo on promotional course material. In addition, UVICELL is now linked to the IACET web site and is recognized as offering the highest quality continuing education and training programs.
The UVICELL Center offers a vast array of programs that provide educational opportunities to the entire community. The lifelong learning programs offer individuals the opportunity to hone their skills in a variety of in-demand fields such as business, skilled trades, healthcare, and legal. Since its inception in 2002, the UVICELL has assisted more than 10,000 individuals in enhancing their skills, achieving certification and obtaining continuing education units to maintain licensure.
For more information on the center or on the IACET accreditation process, contact the UVICELL Center at (340) 693-1100. UVICELL Center was established in 2002 by the University of the Virgin Islands. It provides on-going training programs that prepare individuals for high-demand careers. The center also provides the public and private sector with assistance to meet on-going professional education requirements. Details about UVICELL's various offerings are available from the UVICELL website – http://cell.uvi.edu.