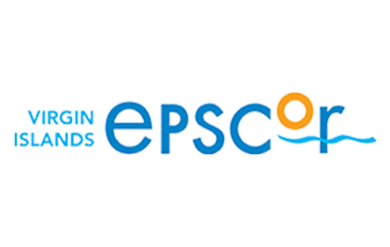 The Virgin Islands Experimental Program to Stimulate Competitive Research (VI-EPSCoR) is pleased to announce its 2017 annual conference, "Transforming Research into Economic Development."  The conference will be held from 8:30 a.m. – 5 p.m. on April 6, at the Administration and Conference Center (ACC) on the St. Thomas Campus.
The whole community is invited to participate in this event, which will be a conversation about the research, outreach and educational activities that have been facilitated throughout the Territory by VI-EPSCoR's support and partnerships under the Mare Nostrum Caribbean grant.  Community members who attend the conference will gain a unique opportunity to learn about several of the Mare Nostrum-related activities in greater detail, and to meet with VI-EPSCoR researchers, partners and potential partners.
"This year's conference promises to be of significant importance to the Territory as we focus on the timely question of how we can transform our research into tangible fiscal benefits for the economic wellbeing of the U.S. Virgin Islands," said Nick Drayton, EPSCoR assistant director.  "We are especially pleased with the world-class research, findings and leadership of VI-EPSCoR supported researchers.  Our annual conference provides the opportunity to share this research with the whole Territory."
The conference will feature a broad assortment of presentations about the research, and about how it may trigger economic development in the Virgin Islands.  A keynote address will be delivered jointly by Dr. John Cabra, associate professor at SUNY College at Buffalo's International Center for Studies in Creativity; and Andy Burnett, founder and CEO of Knowinnovation.  Both speakers will discuss the role that creativity plays in research and local economic development.  Cabra's and Burnett's presentation will draw on examples from the United States, Mexico and Columbia, and will be followed by presentations from researchers at UVI's Center for Marine and Environmental Science (CMES) department, as well as researchers from an assortment of Science, Technology, Engineering and Mathematics (STEM) departments.
For anyone who lives or works near the ocean, this is a must-attend event.  Please RSVP online at http://www.viepscor.org/2017-annual-conference or call Melissa Williams at (340) 693-1422.