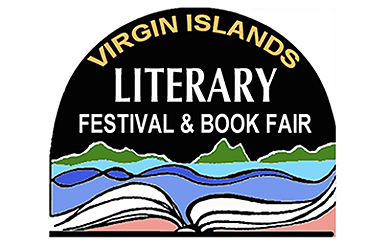 The University of the Virgin Islands will host the 3rd Annual Virgin Islands Literary Festival from April 19 to 22, on St. Croix. The 2017 VI Literary Festival and Book Fair will honor its founder, Dr. Simon Jones-Hendrickson, as part of its 3rd annual event. Dr. Jones-Hendrickson, a former dean of the College of Liberal Arts and Social Sciences at the University, is being recognized for his vision in launching the festival on St Croix. He set the foundation for making it a premiere annual event, drawing local, regional and national audiences. The festival will also pay tribute to Nobel Prize Winner, Derek Walcott, who was also a member of "The Caribbean Writer's" editorial advisory board.
Full admission to the fair is $150, including the opening reception, Meet and Greet, the Book Bacchanal at the Caribbean Museum Center for the Arts in Frederiksted, the Saturday Morning Bush Tea Social, as well as admission to all workshops and presentations. Full day passes for $50.00 or single workshop passes at $20.00 are also available. Discounted fares are offered to teachers, senior citizens students with their identification cards. Follow the Literary Festival on Twitter at #usvilitfest, on Instagram at usvilitfest and at www.facebook.com/usvilitfest.
The VI Literary Festival 2017 Keynote Speaker is Emmy award-winning poet, actor, editor, critic and musician, Kwame Dawes who will speak to the festival theme: "New Vistas: An Evolving Caribbean."
The School Writers' Soirée, sponsored by the Virgin Islands Department of Education Division of Cultural Education, will kick off the Pre Literary Festival activity on April 19, in the Great Hall of the Albert A. Sheen Campus. New York Times best-selling author Bernice McFadden will address an audience of both public and private school students on the topic: "Using Your Experiences to Color Your Story." Award-winning author, calypso writer and regional cultural figure, Dorbrene O'Marde, will also conduct a workshop on writing Calypso music. Award-winning Virgin Islands Grenadian author of science fiction Tobias Buckell will take the students through an exercise in writing science fiction. The School Writers' Soirée is free and open to the public.
This year's theme, "New Vistas: An Evolving Caribbean, 100 Years of the U.S. Virgin Islands" will resonate throughout the festival, with several featured speakers discussing the evolving Caribbean through the lens of the literary world. New York Times best-selling authors will make presentations in schools to faculty on teaching Caribbean and Virgin Islands literature to students. Among those authors going into the schools are awarding-winning Virgin Islands authors, Tiphanie Yanique and Tobias Buckell. Also visiting the schools are Sele Adeyemi, Virgin Islands author and college professor, as well as Calypso Writer and regional cultural figure awarding-winning author, Dorbrene O'Marde.
On Thursday evening, the annual Meet and Greet reception will be held at Government House in Christiansted. Entertainment will include readings by famed Caribbean author Earl Lovelace, a literary interpretation in dance by the Caribbean Dance Company, and steelpan medleys by tenor pan virtuoso, Kevin Williams, Jr.
On Friday morning at 9 a.m. April 21, Keynote Speaker Kwame Dawes will deliver his address, which will be followed by a question and answer period. Workshops that day will feature other prize-winning authors along with writing, publishing and editing workshops. That evening, The Book Bacchanal, held in partnership with Caribbean Museum Center for the Arts, will fire up the Frederiksted waterfront with Cariso, Mocko Jumbi, Quadrille, author readings and open-mic poetry.
On Saturday, April 22, our Bush Tea Morning Social will begin at 8:30 a.m. with a local breakfast. Award winning author, Earl Lovelace, will deliver a tribute to Derek Walcott and here will be a will be a dance interpretation of Walcott's work as well.  Also included in our entertainment will be a nationally recognized Virgin Islands singer/musician as well as an up and coming Virgin Islands young musical talent. Immediately following the social will be a plenary session that will include a panel discussion on Caribbean Literature with famed authors Kwame Dawes, Achy Obejas, Earl Lovelace, and Bernice McFadden who will touch on difficult truths about their lives and cultures that confront them as writers. Workshops will follow.
In recognition of the Centennial anniversary of the USVI, a section of each day's program is dedicated to Virgin Islands authors. Virgin Islands authors are encouraged to submit the title(s) of their book, the date of publication, and a brief blurb about themselves to abrown@uvi.edu, if they wish to participate in the Virgin Islands Authors' Round Table.
The festival is sponsored in part by the VI Department of Tourism, The Buccaneer, Caravelle Hotel and Casino, Caribbean Museum and Center for the Arts, Innovative, the Department of Education Division of Culture, Tropical Shipping, KDM Enterprises, the University of the Virgin Islands, UVI Research and Technology Park, Cooperative Extension Services, VI Caribbean Cultural Center, Seven Seas, White Bay and The Caribbean Writer.
For more information on the VI Literary Festival & Book Fair, contact Alcess Brown by telephone at (340) 692-4122 or by e-mail at: abrown@uvi.edu