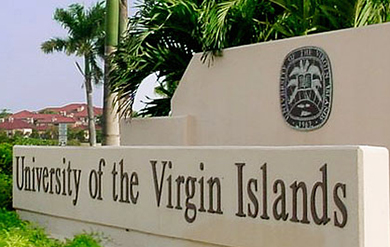 Members of the media are invited to photograph and cover the graduation ceremony of the first Registered Behavioral Technician (RBT) coursework training program class. Nearly 25 largely Head Start Center directors on St. Croix will be participating in a graduation ceremony from 6 p.m. to 7 p.m. on June 6, in the Great Hall on the Albert A. Sheen Campus on St. Croix.
The RBT program is an initiative out of the University of the Virgin Islands' newly formed Autism and Developmental Disabilities Research Center (ADDRC), a program of the Virgin Islands University Center for Excellence in Developmental Disabilities (VIUCEDD). 
The RBT credential is the new standard of care on a national and international level for direct service providers of services to students with autism and increasingly, with other developmental disabilities as well. Although the RBT credential does not require a college degree, those who achieve this credential can expect to make between $30,000 - $45,000 a year here in the territory and for those with this credential pursuing work on the continental United States, the average salary is $60,000 a year according to Simply Hired.
What:     First Registered Behavioral Technician Graduation
When:    Tuesday, May 6
Time:      6 - 7 p.m.
Venue:    Great Hall - Albert A. Sheen Campus, St. Croix
 Contact: UVI Public Relations Office – (340) 693-1057