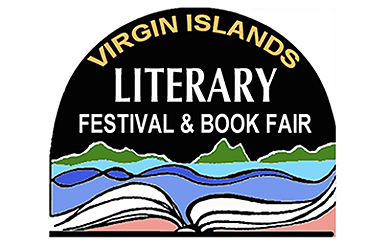 The fourth Annual Virgin Islands Literary Festival and Book Fair is scheduled for April 13 and 14, 2018 on the Albert A. Sheen Campus of the University of the Virgin Islands (UVI) on St. Croix.
The program will be chaired, for the third year in succession, by Alscess Lewis-Brown, UVI adjunct Professor and Editor of the Caribbean Writer. The Literary Festival and Book Fair is billed as a benefit event with an abbreviated itinerary.
"We are aiming to make this abbreviated version of our treasured festival an unforgettable event," Brown said. "Our central theme, "Rough Tides, Tough Times: Reflections and Transitions" is both a gesture to and capitalizing on our all-around tumultuous transition into 2018."
"As in the past, the festival is a toast to ideas and a celebration of the imagination through literature, panel discussions and workshops on writing, publishing and film production. This year, there will be a special emphasis on film production."
While the main events will be held at UVI, there will also be several other venues including the Caribbean Museum Center for the Arts on the waterfront in Frederiksted, Balter's St. Croix Restaurant in Christiansted and, for the first time, UVI's St. Thomas Campus where the keynote speaker, author and Professor of Philosophy Lewis Gordon, will address an audience of bibliophiles and literature lovers in the Administration and Conference Center at 10 a.m. on Friday, April 13.
The Festival will feature:
Dr. Lewis Gordon, keynote speaker, also Honorary President and Core Professor at the Global Center for Advanced Studies; Honorary Professor at the Unit of the Humanities at Rhodes University (UHURU), South Africa and a musician who regularly performs in blues, jazz, reggae, and rock bands.
Paget Henry, author and professor of Sociology and Africana Studies at Brown University, will present on "Properly Documenting Sources and Building Credibility." Henry is editor of The C.L.R. James Journal and co-editor of the Routledge series Africana Thought.
Jamaica Kincaid will be conducting a workshop on writing memoirs. Kincaid is an award-winning Antiguan-American novelist, essayist, gardener, and gardening writer. She resides in Vermont and teaches at Harvard University as the Professor of African and African American Studies in Residence.
Sharon Lewis is a director, showrunner, actor, and writer. Her latest production is titled Brown Girl Begins, an afro-futurist feature film about a young black woman who is trapped in a world forced upon her. She will host interactive workshops on Film Production.
Summer Edward is a Children's Literature Consultant and Childhood Literacy Specialist and will host a workshop on writing for children. Her work has been anthologized in New Daughters of Africa, edited by Margaret Busby, OBE and New Worlds, Old Ways: Speculative Tales from the Caribbean edited by Mythopoeic Award winning author Karen Lord.
Tiphanie Yanique, a Virgin Islands-born author who has garnered wide acclaim for her new novel, "Land of Love and Drowning". She is a member of The Caribbean Writer's editorial advisory board. Yanique is a professor of Creative Writing and Caribbean Literature at Drew University.
Tobias Buckell's work has been dubbed "violent, poetic and compulsively readable" by Maclean's Science Fiction. Along with other stand-alone novels and his over 50 stories, his works have been translated into 18 different languages. For the last two festivals, Buckell has lent his flavor and nurture to the annual Student Writers' Competition, which itself has birthed a number of first-time published authors. Born in the Caribbean, Buckell grew up in Grenada and spent time in the British and US Virgin Islands, the islands that have influenced much of his writing.
What's Happening at the Festival
On Friday, the author Cavalcade will go into the schools where students will get an opportunity to meet with and learn from distinguished writers firsthand. Persons who wish to join the Cavalcade or launch a new book can send an email to usvilitfest@gmail.com. This initiative is sponsored by the Virgin Islands Department of Education's Division of Cultural Education and Division of Curriculum and Instruction.
Also happening at the same time, the Cultural Village will be pitched on UVI campus grounds where poetry, storytelling, dance and other culture-based activities will take place.
Also on Friday, Caribbean Film Academy Producer, Sharon Lewis will treat a St. Croix audience, including students, to an insightful conversation on basic film production.  Following her presentation will be the screening of "Culture Clash," a Caribbean documentary film about the unique challenges second-generation Caribbean immigrants encounter and the effort to maintain their parent's heritage and cultural identity in an American society. Earlier in the day, "We Carry It Within Us" will also be screened in The Great Hall.  Meanwhile, on the St. Thomas Campus, internationally renowned author and scholar Dr. Lewis-Gordon will make a special presentation at 10 a.m. 
On Friday evening, a variety of books will be available for purchase, including two new titles from local authors to be launched this year at the Book Bacchanal and Reception hosted in cooperation with the Caribbean Museum Center for the Arts. 
Authors will read from their work as well as engage in Open Mic Poetry and Music. At the Book Bacchanal, Dr. Roslyn Rossignol will launch her first work of creative nonfiction, "My Ghost has a Name".  Rossignol is a former associate professor of English at the University of the Virgin Islands in St. Thomas, where she taught writing and literature.
In addition, Geron Richards, a UVI student and author, will be featured in his first published book of poems.
The Book Bacchanal will also pay tribute to longtime Virgin Islands resident, author and poet Guy Stiles who passed away earlier in the month of March in Puerto Rico. Stiles placed the finishing touches on his last book on his deathbed with his daughter, Maria, facilitating.
On Saturday morning, the now-famous Bush Tea Morning Social will open with music, live performances, and an old-fashioned Caribbean breakfast.  At 9:15 a.m., Dr. Gordon will deliver the keynote address.  Following Gordon's address, retired UVI Professor Dr. Marilyn F. Krigger will launch her new book "Race Relations in the US Virgin Islands St. Thomas—A Centennial Retrospective." 
Following Dr. Krigger's presentation, a panel discussion themed "Recurrent themes in Virgin Islands Literature: Implications and Messages for the Future," will take place around five historic Virgin Islands authors and their books, many of which are out of print.  These works from Edward Wilmoth Blyden, Hubert Harrison, Frank Crosswaith, Mario Moorhead, and Adolph "Ding" Sixto will be expounded upon by panelists Gerard Emanuel, Sele Adeyemi, Carol O'Brien Henneman, Randal Macedon and Deanna James.
The morning events will culminate with a Brown Bag Lunch and a presentation on "Publishing, Copyright Laws and Intellectual Property Rights," delivered by Ayesha Duval and Publisher Mario Picayo.
In the afternoon, the workshops are geared at developing writers and other imaginative works. Other authors, discussants, and presenters will be featured at this two-day event.
Full admission to the fair is $100, including the opening reception and Meet and Greet with the writers at the Book Bacchanal and reception in Frederiksted, and admission to all workshops and presentations. Day passes or single workshop passes are also available. Discounted fares are offered to teachers. Students are free. Tickets can be purchased online at usvilitfest.com.
The Virgin Islands Literary Festival and Book Fair is the brainchild of Dr. Simon Jones- Hendrickson, former dean of the College of Liberal Arts and Social Sciences (CLASS).
The 2018 Virgin Islands Literary Festival and Book Fair is made possible through partnerships with The Virgin Islands Department of Tourism, The Buccaneer, The University of the Virgin Islands' College of Liberal Arts and Social Sciences, UVI Research and Technology Park, The Virgin Islands Department of Education Divisions of Cultural Education as well as Curriculum and Instruction, Caravelle Hotel and Casino,  UVI's Cooperative Extension Service, University Bound Program, Virgin Islands Caribbean Cultural Center (VICCC), St. Croix Foundation, Balters' St. Croix,  Candia Atwater,  Caribbean Museum Center for the Arts and The Caribbean Writer.
For more information about the Virgin Islands Literary Festival and Book Fair, visit https://usvilitfest.com/.