Thank you all for a remarkable turnout at the NOAA Marine Debris Educators Workshop which was held October 4, 2016 at UVI! Marine debris is a global problem, felt locally in the USVI. The workshop introduced new materials and resources available to teachers on St. Thomas and St. Croix, and provided inspiration for ways it can be adapted into educational curriculum.
It was inspiring to see the enthusiasm for this topic! We can't wait to see the proposals participants will come up with – we heard so many good ideas during the brainstorming session.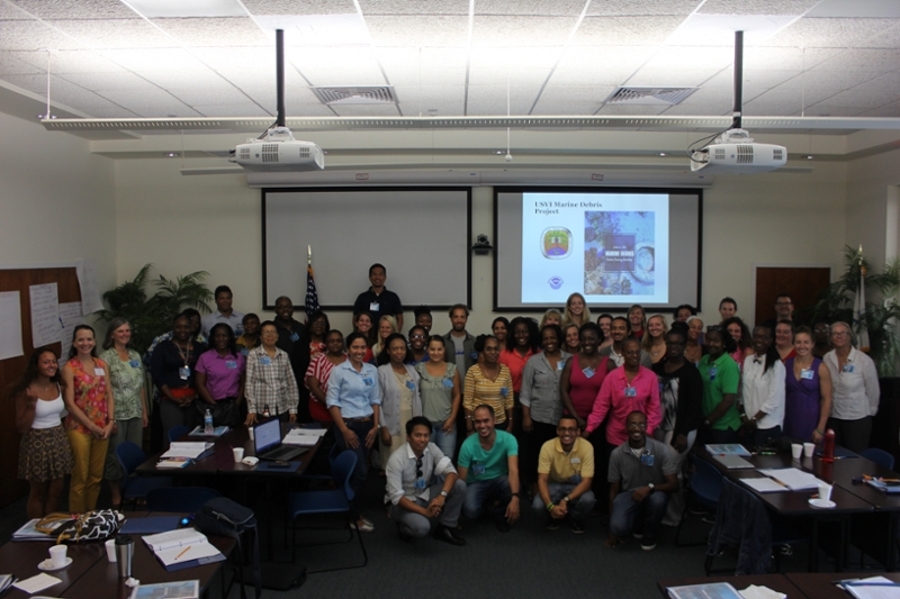 We are grateful to the St. Thomas Source and the St. John Source for the wonderful write-ups on this program. 
http://stthomassource.com/print/145257
http://stjohnsource.com/print/145257
---
Tune into WUVI AM 1090 for the marine debris radio show with Dr. Kristin Wilson Grimes.
---
Questions?
Please contact Dr. Kristin Wilson Grimes, kristin.wilson@uvi.edu 340-693-1392