Save the date for the 2024 Afternoon on the Green friendraising event! All are welcome on Sunday, March 17, 2024, from 12-5 p.m. at the Herman E. Moore Golf Course on the Orville E. Kean Campus, St. Thomas.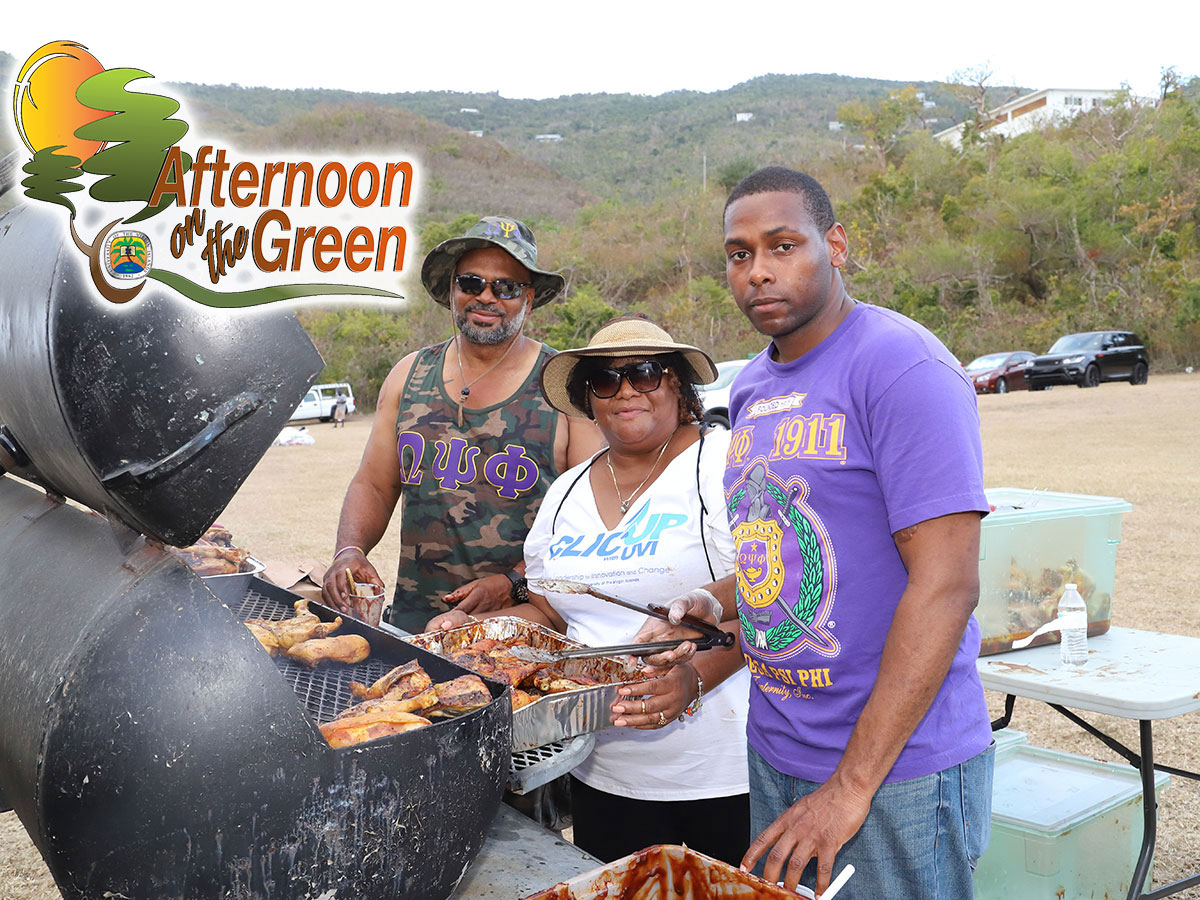 Great Food, Family Fun & Live Entertainment
Afternoon on the Green has something for everyone. All ages will enjoy a variety of musical entertainment, cultural activities, and family fun, in addition to a feast of local and international delicacies.
Donate Your Favorite Dish
Did you know that all proceeds from Afternoon on the Green benefit the Edward Thomas Volunteer Scholarship Fund? If you would like to volunteer for this great cause that helps deserving students earn life-changing scholarships to UVI, register now. Donate your best dish, volunteer as a food server, and help make this year's event another big success! Register by Wednesday, March 13, 2024.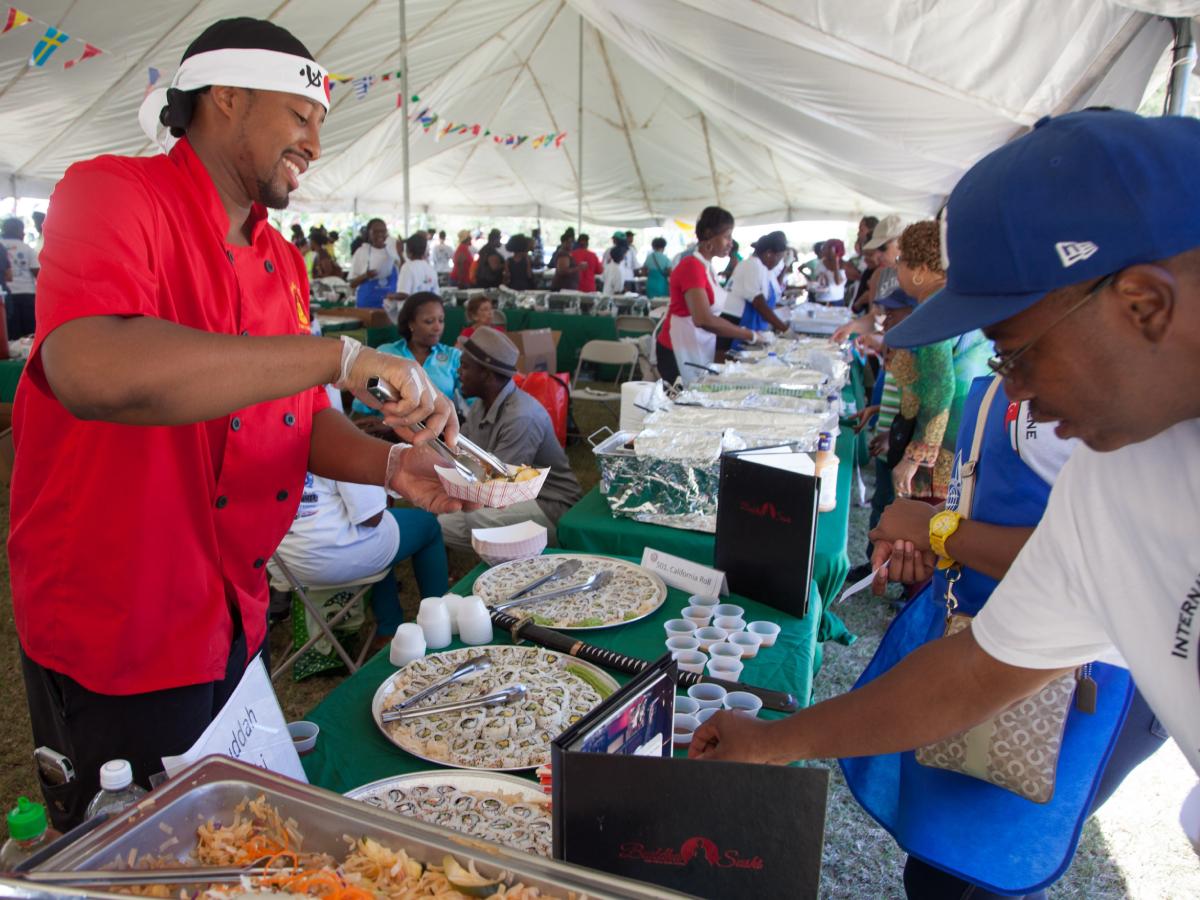 Culinary Delights
Awaken your senses as you watch, savor and sample the decadent dishes being prepared. A host of international foods and traditional Caribbean favorites will be on hand, including, saltfish cook-up, peas soup, chicken, shrimp and lamb roti, banana fritters, turkey kalalloo and goat water. Desserts range from delectable Vienna Cake and cornbread to passion fruit angel cake and an assortment of cupcakes.
Activities Galore
You won't want to miss the many interactive and educational displays presented by UVI faculty, staff and students. Explore the UVI Schools
& Colleges from Math & Science, Business, Education, Nursing, Agriculture and Liberal Arts & Social Sciences to learn about their projects, recent activities and opportunities for prospective students.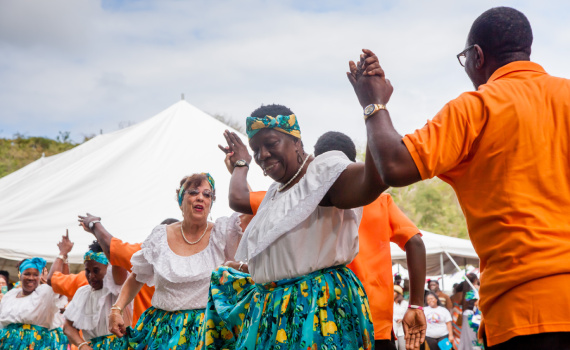 Entertainment
Local performers are put center-stage at Afternoon on the Green. Entertainment will feature crowd favorite Cool Session Brass along with performances by other local bands and cultural dancers.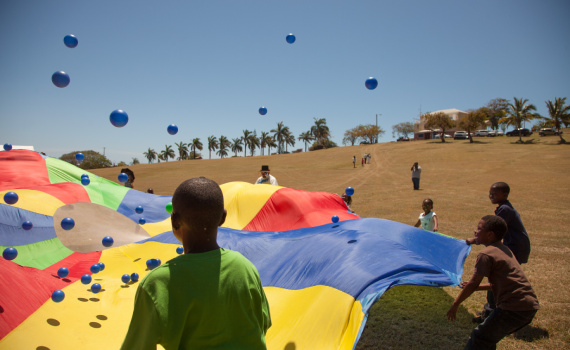 Family Fun
Don't leave the children out! Parents are encouraged to have the children join them to enjoy the many activities from traditional games to creating balloon shaped animals.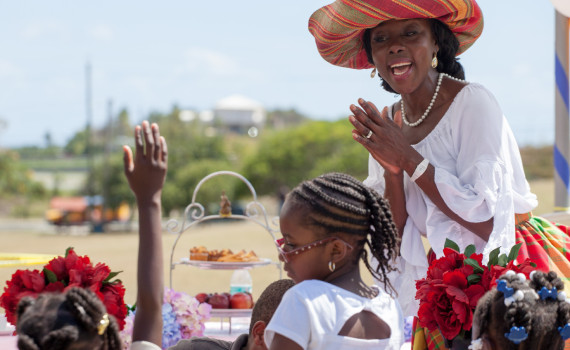 Activities
Returning this year is the Cultural Pop-Up Tent hosted by Reichhold Center for the Arts, which will feature Virgin Islands traditions and culture.
Sponsors
UVI would like to thank the generous sponsors of Afternoon on the Green 2023.