UVI Aquaponics Workshop
| | |
| --- | --- |
| Workshop Dates | Maximum Participants |
| No workshops are scheduled for 2020 | |
| pending funding for repairs to the facility following Hurricane Maria | |
Hurricane Maria passed 20 miles from the Southwest corner of St. Croix on September 19-20, 2017 and heavily damaged the island's power grid and many homes and businesses. The UVI Aquaculture Facilities also sustained damage and cleanup is underway.

Workshop dates for 2020 will be announced when repairs are completed.
Email dbailey@live.uvi.edu for registration information.

Click the image below to see a National Hurricane Center tracking map for Hurricane Maria. This screenshot is the September 20, 2017, 2:00 AM position, the point at which Maria passed closest to St. Croix.
Program - 3-day course that will provide in-depth knowledge of the principles and practical application of the aquaponic system that has been developed at the University of the Virgin Islands. Participants will be introduced to the system design that maintains water quality by hydroponic plant culture (aquaponics), Fish production instruction will be conducted using both the Nile tilapia (Oreochromis niloticus) and red tilapia. Hydroponic plant production will focus on vegetables, culinary herbs and ornamental flowers.
Instruction - Each day will include a half-day of classroom lecture and a half-day of hands-on field work. Participants will learn the technology through presentation of the theory and practical skill development. Each student will be given a USB Flash Drive of reference materials and course content. Water quality labs will cover the methods of analysis and the use of water quality test kits. Field work will include training in fish handling, vegetable production and system operation.
Fee - Registration is required. The course fee is $800. Your registration will be confirmed by email upon receipt of payment. The number of participants is limited and early registration is recommended. The course fee does not include transportation to St. Croix, lodging, meals or local transportation.

Facilities - UVI is located in the heart of beautiful St. Croix. The Aquaculture Program operates fifteen research-scale systems (six aquaponic and nine biofloc) as well as commercial-scale aquaponic and biofloc systems, a fry sex-reversal system, a recirculating system for fingerling rearing and a purge system. The program annually produces about 20,000 lbs. of tilapia and a variety of vegetables.
General and Travel Information - Follow the link for additional information about the workshop and resources for travel and lodging.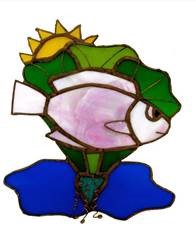 Topics
Aquaponic system

System design and management

Components

Construction techniques

Operation

Water quality

Fish production

Stocking rates

Feeding, growth and survival

Harvesting and processing

Plant production

Seedling production
Disease and insect control
Harvesting and packaging

Economics

Capital budgeting
Operations plan
Marketing

Fingerling production

Brood stock management
Breeding/Fry sex reversal