UVI is the first Historically Black College and University (HBCU) to provide comprehensive free tuition to eligible students thanks to the VI Higher Education Scholarship Program, also known as the Free Tuition program, signed into law in 2019.
In 2022, enhancements were made to University policies and procedures to apply financial aid to other school related expenses including books, fees, and room and board (on or off campus). The enhanced program is known as Free Tuition Plus.
Watch this video to learn more about Free Tuition Plus.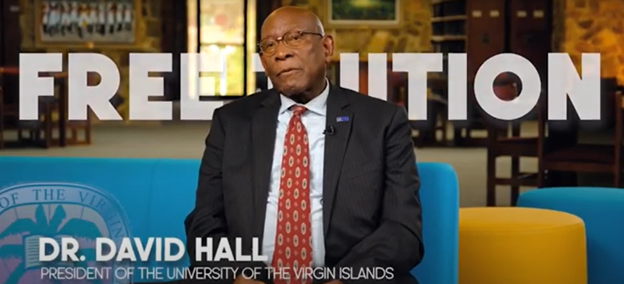 To qualify for Free Tuition, applicants must:
Be a graduate (past or present) from a local high school attended for at least 3 years

Have a cumulative 2.5 GPA

Register as a full-time student seeking first undergraduate degree

Complete the Free Application for Federal Student Aid (FAFSA) online form
Some of the requirements for recipients of the Free Tuition program are to maintain a GPA of 2.5 and to work in the U.S. Virgin Islands for a specific length of time after graduation. UVI will collaborate with the V.I. Department of Labor to secure job placement for scholarship recipients.
Take the next step and apply for Free Tuition!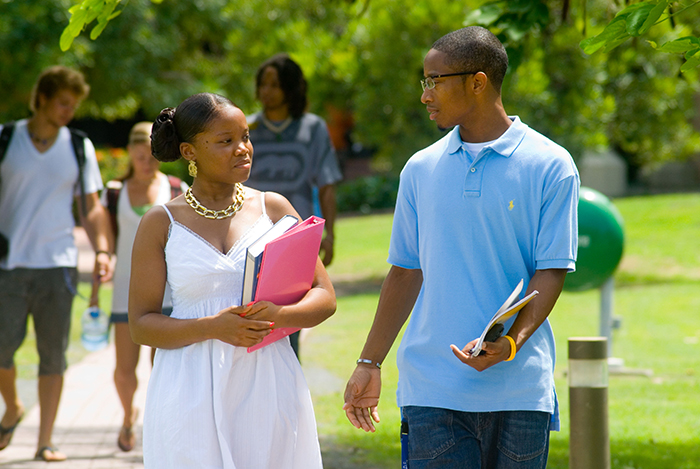 New Students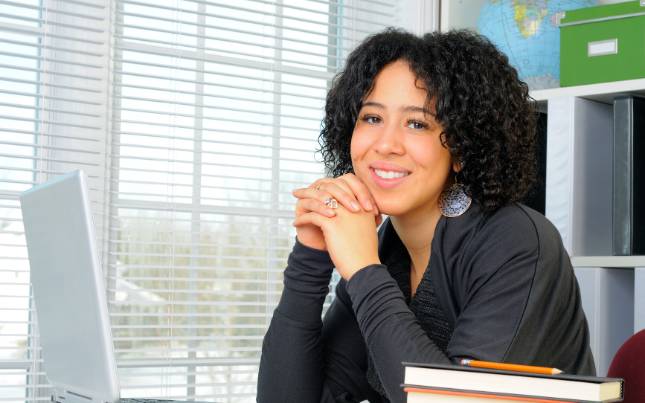 Returning Students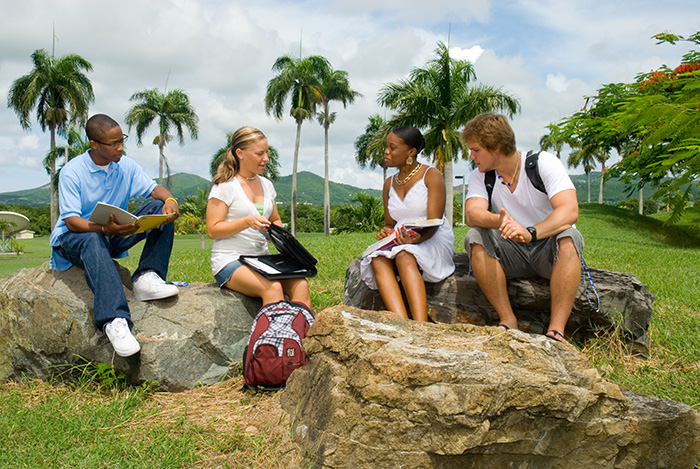 All Students
History of the Program
The University's Board of Trustees approved policies and procedures to aide with the implementation of Act No. 8155, the Virgin Islands Higher Education Scholarship Program, which requires that financial aid be granted to residents of the Virgin Islands for post-secondary education at UVI.

On January 4, 2019, Governor Kenneth E. Mapp signed into law Act 8155, entitled the Virgin Islands Higher Education Scholarship Program. This bill was introduced by then Senator Tregenza Roach and was unanimously supported by the 32nd Legislature.
The Virgin Islands Higher Education Scholarship Program is available to residents pursuing their first degree who graduate from a private, public or parochial high school regardless of age, date of graduation or household income.
This Act is part of a national movement that is attempting to transform the nation's understanding of the role and importance of higher education to the future of this country. This program will open the doors to individuals in the U.S. Virgin Islands who have not pursued a higher education due to financial restraints.
Program Policies & Procedures and Important Information



UVI Board Approves Free Tuition Policies & Procedures
Virgin Islands Higher Education Scholarship Program 32nd Legislature of the Virgin Islands Act 8155
Virgin Islands Higher Education Scholarship Program UVI Policies Procedures
Virgin Islands Higher Education Scholarship Program Work Service Requirements
Appendix 3 VI Higher Education Scholarship Program Master Agreement
Contact Information:
St. Thomas: (340) 693-1160 | St. Croix: (340) 693-1160