The 388-acre Orville E. Kean Campus, St. Thomas of the University of the Virgin Islands is located three miles west of the town of Charlotte Amalie in the United States Virgin Islands.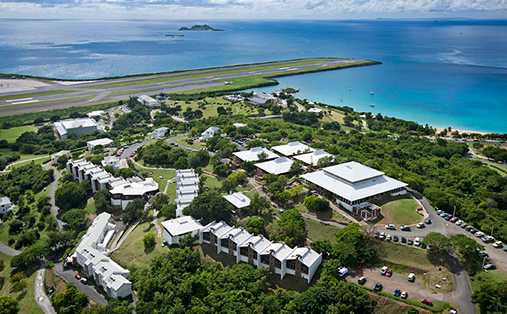 It overlooks John Brewers Bay. Campus buildings include: The Ralph M. Paiewonsky Library; residence halls housing approximately 390 students; academic buildings for continuing education, business administration, humanities, nursing, science and mathematics, social sciences, teacher education; the Music Education Center; the Sports and Fitness Center; the William P. MacLean Marine Science Center; the Administration and Conference Center; the Dining Pavilion; the Wellness Center; the Health Services Center; and the Classroom Administration Building, which contains classrooms, a theatre, administration and faculty offices and science laboratories.

The Reichhold Center for the Arts is also located on the Orville E. Kean Campus, St. Thomas. The University campus includes the Herman E. Moore Golf Course, Brewers Bay beach, tennis courts and a basketball court for student use as part of athletic and recreation programs. The multi-purpose Sports and Fitness Center was dedicated in January 2001.
Explore Our Campus