For more than 60 years, UVI has been a respected leader in higher education in the Virgin Islands and throughout the Caribbean. Now, through the new UVI Online Division, established in 2018, students across the globe can take advantage of the same high-quality courses and programs in a 100% online format. Learn more.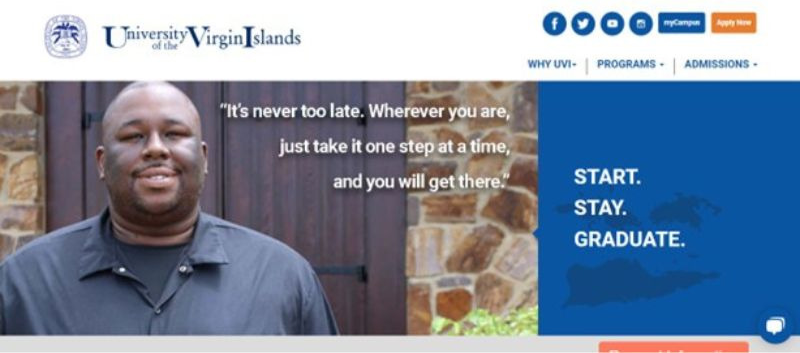 Convenient & Flexible
UVI's accredited online degree programs are flexibly designed to accommodate working adults and students with family responsibilities. For your convenience, courses start the second Wednesday of each month and run for eight weeks.
Employer-Focused Degrees
We offer in-demand programs and a highly interactive student experience, with online coursework paralleling the academic rigor of the traditional classroom. Earn an associate's, bachelor's and master's degree online.
"As I grew in my knowledge at school, I was actually able to grow on the job as well. Attending UVI Online has definitely been a professional and educational game changer in my life."