College of Liberal Arts & Social Sciences
Social Sciences Department
Master of Arts in Psychology
The Master of Arts in Psychology with the Counseling concentration at the University of the Virgin Islands is designed to provide students with the necessary academic knowledge base, problem solving skills, and experiential opportunities to work in a variety of social service and counseling settings. This graduate Psychology Program does not itself lead to licensing, but does seek to prepare practitioners to use the science of psychology for the promotion of human well-being, specifically in the provision of psychological services to children, adolescents, and families in the mental health and judicial systems, in schools, and in a wide variety of other applied community settings in the territory.
The scientist-practitioner model provides the philosophical foundation for the program, and successful students will complete a rigorous theoretical and empirical academic basis in human development, research methods, testing and measurement in counseling, and psychopathology (including the biological influences on human functioning), in addition to a significant fieldwork experiential component. Competency in the efficient and effective delivery of comprehensive psychological services to individuals at all developmental levels, and families from all cultural backgrounds in the community is a strong programmatic focus. These services may include vocational and psychological assessment and intervention, substance abuse, depression, suicide and crisis intervention/prevention, and as-needed consultative services for "at-risk" individuals and families to promote and enhance their well being.
Consistent with these goals, the Master of Arts in Psychology Program with concentration in Counseling at the University of the Virgin Islands is firmly grounded in the priorities and standards advanced by both the American Psychological Association (APA) and the Association of Virgin Islands Psychologists (AVIP).
The psychology program is offered on the Albert A. Sheen Campus on St. Croix and the St. Thomas Campus.
| | |
| --- | --- |
| Dean | Kimarie Engerman, PhD |
| Department Chairs | Dara Hamilton, PhD |
| Administrative Specialist | Debbie Joseph |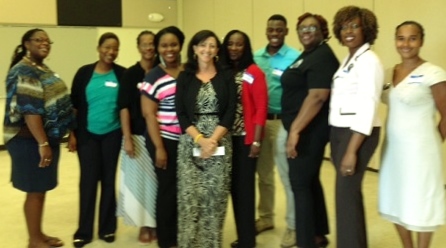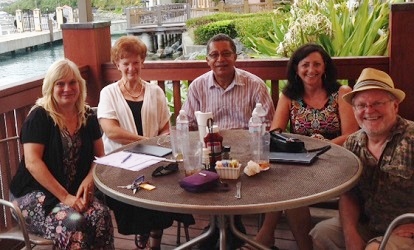 Student Spotlight
Berlina Wallace- Thesis Research Presentation & Panel Discussion for UVI's Research Day 2015