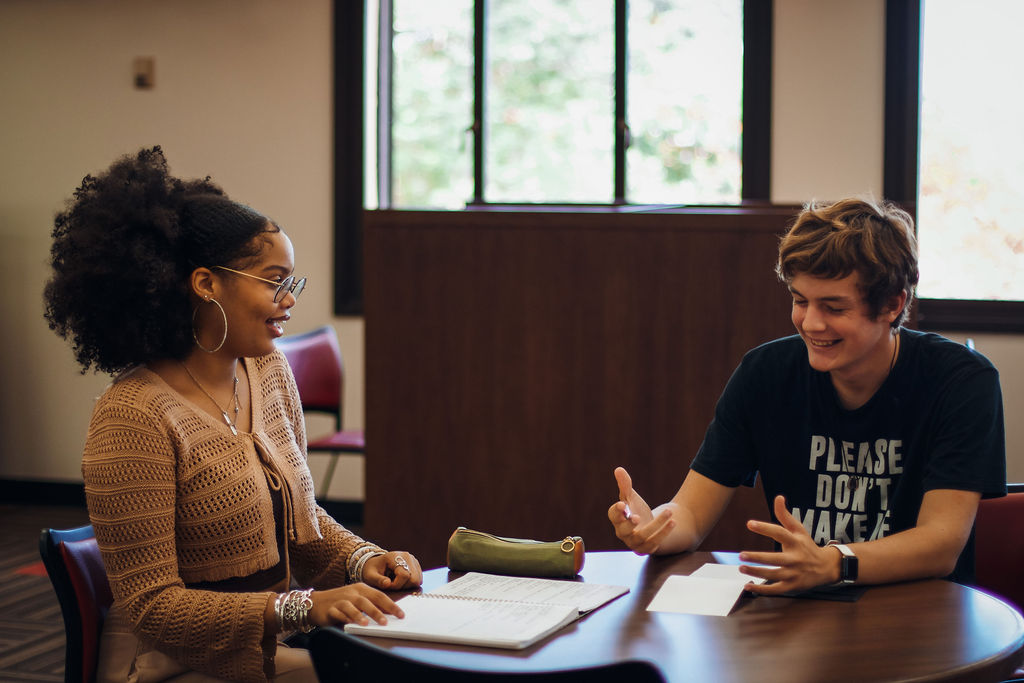 LIBRARY POLICY FOR COMMUNITY USERS
(Including groups or individuals occupying the residence halls, & Preferred Users Policy [PUP])
The primary function of the University Libraries is to serve the academic program needs of faculty, staff, and students. The University allows on-site access to library collections for adult members of the Virgin Islands community. Resources in the collections are identified through the online catalog. No login account is required for using the catalog. This policy explains the guidelines for the community users who may visit the library occasionally, non-UVI groups residing in residence halls, as well as community residents who have met requirements for borrowing privileges.
Community users
a. Individuals
Adult members (individuals beyond regular K-12) of the community may visit the University Libraries and use resources according to the following guidelines. Resources in all the collections are identified through the online catalog. Open collections allow unrestricted access to resources. Closed collections have restricted access and require help from the service desk. Community users should stop at the service desk for assistance whenever visiting the University Libraries.
b. Groups
1. Groups affiliated with UVI programs
Programs such as Upward Bound, the Writing Project, and AES Aquaponics course enroll community members who are housed in the residence halls for the duration of the programs. Such community users are given program-funded access to library resources and a group guest account for using computers in the labs. Members of each group must add value to an account in the print administration system at ten cents per page to pay for printing.
2. Non-affiliated groups
i. Residence halls are rented to students and researchers visiting the island from other institutions. These tenants are not affiliated with any UVI program, but often desire access to library resources for research. Non-affiliated groups are governed by the procedures for community users.
ii. University facilities are rented to community groups for meetings and conferences. Access to equipment available from the library for use in the rooms by such groups is arranged through facilities reservations staff. Facilities staff maintains the price list, collects fees for equipment rental, and notifies ITS of requests for service.
Using the Libraries
Adults with appropriate passes may freely access resources in the unrestricted collections. To use resources in restricted collections, a temporary access fee of $10 is required. A maximum of three restricted print resources at a time may be checked out, for four-hour intervals, of in-library use only. A visitors' one-day pass will be issued upon payment of the temporary access fee. A valid government-issued ID must be presented in order to receive the visitors' pass.
Online catalog
The Libraries use the SIRSI/DYNIX Symphony Library System for managing library operations. The online catalog includes the holdings of both St. Croix and St. Thomas libraries. Community users should request assistance in using the catalog to determine which resources are located at the local campus library. Community users have access to resources in the local campus library ONLY.
Unrestricted collections
The unrestricted collections include books in the general and reference collections, as well as current and back issues of periodicals. Materials should be used in the vicinity of the collection to which they belong.
Library patrons are asked to leave all materials used on the tables for re-shelving. Library staff will re-shelve material to ensure that order is maintained on the stacks.
Restricted collections
In order to ensure persistence of materials over time, direct access to some collections by the general public is limited. Restricted collections include video and audio recordings, newspaper back files not yet filmed, local government documents, UVI Theses, desk reference, library reserves, and the Special and Caribbean Collections of resources on Virgin Islands and Caribbean topics. Titles in these collections are accessed through the online catalog and retrieved by service desk staff. Some resources from restricted collections are designated for UVI-affiliated users only and will not be checked out to community users. Allowable items requested from the restricted collections are checked out to the user for IN LIBRARY USE ONLY.
Standards of Behavior
General community users are expected to adhere to University standards of behavior for conduct on campus. Contact the security office for direction on standards of behavior on campus. The University policy on unattended children on campus applies to use of the library as well. Children must not be left unattended in the Libraries.
Library privileges may be revoked if users abuse any of the stated policies.
Collection development
Library collections are developed through collaboration among librarians, faculty, and students in support of the University's academic programs. The Library Policy for Community Users does not guarantee that resources will be available on all topics sought by community users.
Preferred User Program
Open access to general library collections-browsing & in library use
Options for yearly access:
Annual membership for $50/ Members of UVI Alumni Association $25 per year/ non refundable/ non-transferable
Includes borrowing 3 items from the General collection; library reserves the right to recall circulating materials when necessary
Personal user account for wireless access
Use of campus desktop computers are prohibited; use your own mobile devices to connect to the wireless network
Search library catalog
Adult residents of the USVI must appear in person. Present a valid identification and show proof of mailing address e.g. printed checks, canceled mail, or current mailbox rental receipts, and utility bills.
Options for short-term access
One day pass for $10
Guest account for wireless access
Use of campus desktop computers are prohibited; use your own mobile devices to connect to the wireless network
Search library catalog
Using Library Resources:
The UVI Libraries Public Service Policy, located on the UVI Libraries web page,outlines the program available to the community. Approved community borrowers must adhere to these policies in addition to the following specific guidelines for access to library resources.
Community borrowers are allowed a maximum of three (3) items at a time from paper collections at the campus library where they reside ONLY.
Community borrowers cannot check out equipment.
Library cards are valid for one year from the date issued and may be renewed for further periods of one year upon payment of the annual membership fee, providing that the cardholder remains in good standing with the library.
Library cards are not transferable and should not be used to borrow materials for any persons other than the cardholder.
Community borrowing will not take precedence over the needs of the University personnel. Community borrowers may be asked to return materials no later than the following day should that material be needed by students, faculty or staff.
Interlibrary loan
Community borrowers are not eligible for interlibrary loan services (neither from the other campus nor from institutions outside the territory). Persons needing such services are directed to use the services of the public libraries operated by the Division of Libraries Archives and Museums (DLAM). Interlibrary loan requests from researchers engaged in scholarly activities, who are directed to the University from the DLAM, will be considered on a case by case basis. Cost for this service will be passed on to the community borrower.
Preferred User Program Handout
Privileges may be revoked at any time if users abuse any library policies. No printing or technical support is available for personal computers or for creating extraordinary Internet access. No interlibrary loan and equipment services available.