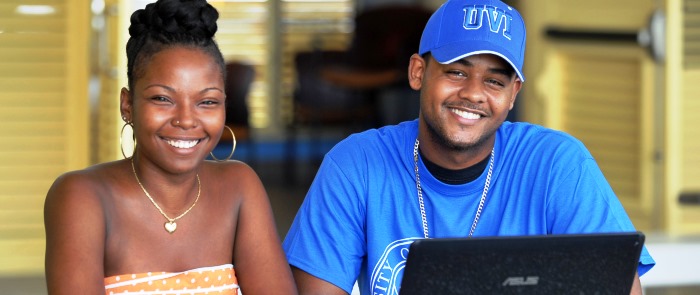 The Office of Student Employment assist student with processing their on-campus and off-campus student employment needs. The primary purpose of the on-campus student employment program is to provide part-time campus based employment to students who meet the criteria specified by the Student Employment guidelines. Undergraduate students are employed through Federal, Need-based and Non-need based Institutional work-study. Students are paid via the University's bi-weekly payroll.
Employment opportunities for students:
Federal or Need-based Institutional Work-Study Program
Eligibility for Federal work-study and or Need-based Institutional work-study is determined by the Financial Aid Office on the basis of financial need. This determination comes from the Free Application for Federal Student Aid (FAFSA) must be submitted to the Federal Processing Center on or before March 1st each year in order to meet the University's deadline for the Federal/Need based work-study program. Federal work-study is usually awarded as part of a student's financial package which may also include grants and loans.


To qualify for Federal or Need-based Institutional Employment, a student must meet all the following requirements:
Be a U.S. citizen or permanent resident.

Be enrolled as a matriculated full-time student in an undergraduate program.

Maintain Satisfactory Academic Progress (SAP) as defined by University policy.

Demonstrate sufficient financial need to warrant assistance

Student Employment Hiring Procedures for Supervisors to Follow
Off-Campus Employment
Students who are interested in off campus employment can view on/off campus positions by logging into their
My Campus
account. Once there, click Classifieds at the top, then select
Career Services
.