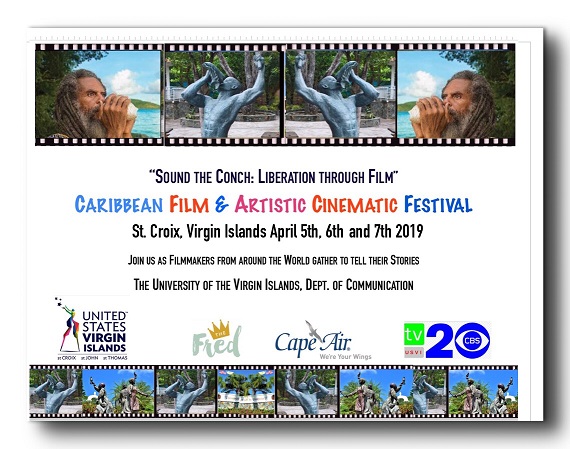 The Caribbean Film & Artistic Cinematic Festival (CF&AVF) is a showcase of films by UVI students  and visual presentations by local artists and artisans in the territory. The festival will also screen films made by Caribbean filmmakers.  This three day event will take place at UVI's St. Croix (Albert Sheen) campus. 
Festival tickets are available for purchase beginning March 30th. 
*workshops w/filmmakers and international guest artists
*international and student film screenings and discussions
Film screenings only $20- (3hrs, six films, interaction w/international filmmaker
Workshops only $35 (interaction w/guest producers and filmmakers)
Online UVI Film Donations  (click on link)    
The drop down menu on the Giving Page has UVI Film Festival listed.
Schedule of Events (printable version)