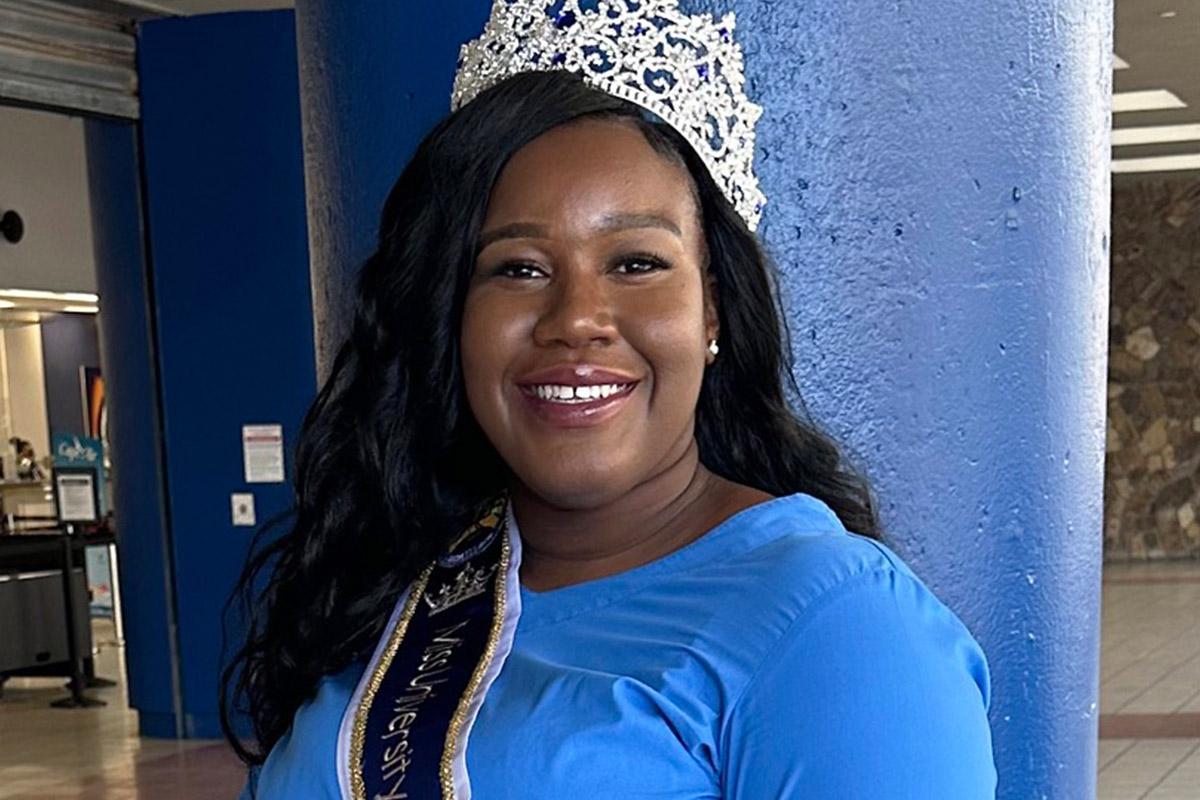 University of the Virgin Islands (UVI) Ambassador, Eunisha Lawrence, will represent the University in her role as Miss UVI 2023-2024 at the 38th Annual National Black College Queens Competition in Atlanta, Ga. as part of the Alumni Hall of Fame weekend from Sept. 27 to Oct. 1.
Lawrence, a native of Antigua, who is pursuing a bachelor's degree in criminal justice, with a minor in psychology, traveled to Atlanta yesterday to attend the competition.
"I am excited to represent my University, to the best of my ability, with grace, intellect, and pride," said Lawrence, who is proud to have overcome many obstacles, such as bullying and negative comments, to accomplish her goals. "I see representing UVI as a personal accomplishment and I want others who have faced similar challenges to feel empowered to accomplish their goals."
A senior at UVI, Lawrence has been actively involved in recruitment efforts, supporting various campus events, engaging with the local community, and enhancing UVI's visibility both locally and nationally. "I am dedicated to having a positive impact at UVI," she said.
The young women that have represented the University are a part of a legacy of exceptional Miss UVI ambassadors, some of whom have been crowned Miss National Black Alumni Hall of Fame, namely Elisa Thomas (2014), Che' Raina Warner (2016), and Jackeima Flemming, (2021).
While in Atlanta participating in the Hall of Fame competition, Lawrence will attend a meet and greet hosted by the UVI Alumni Association's Georgia Chapter. Chapter members will interact with Miss UVI and her team and cheer her on as she competes in the National College Queens Competition.
For more information, contact pr@uvi.edu.