The School of Business EMBA offers a one-year, cohort-driven full time graduate program leading to the degree of Executive Master of Business Administration (EMBA).
The EMBA program is designed to meet the diverse educational needs of working professionals seeking to sharpen their leadership and managerial skills.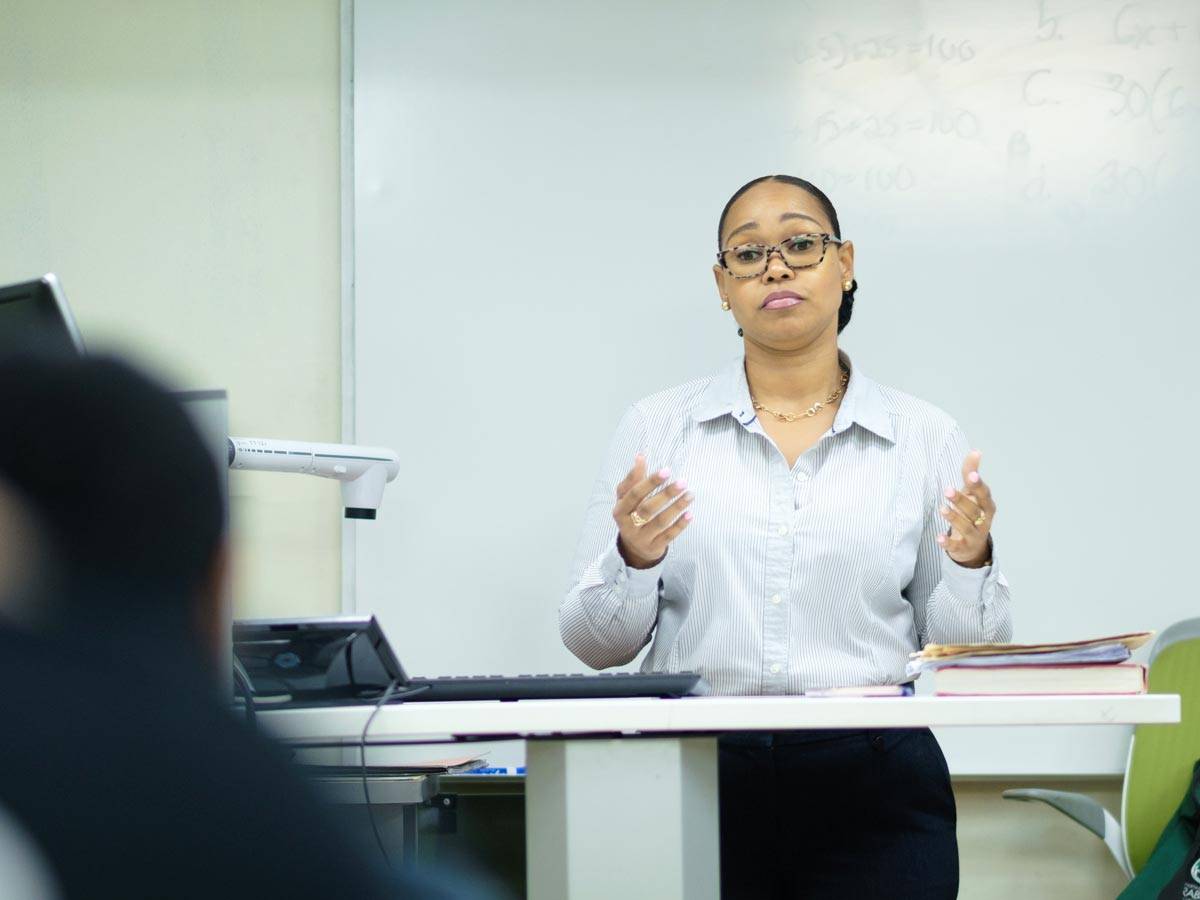 Our Mission
The mission of the Executive MBA program is to use innovative pedagogy, skilled faculty and up to date technology to prepare current and future executives to anticipate, face, and overcome business challenges through creativity and innovation. By creating a collaborative environment, the EMBA will foster social and environmental sensitivity, and use the case study approach to explore current issues in finance, marketing, ethical leadership, supply chain management and strategic planning.
Program Description
The School of Business-EMBA (EMBA) embraces intellectual diversity and values the inherent cultural and demographic differences that exist within its geographical footprint. As a Program, the EMBA is committed to building and sustaining an environment conducive to maximizing this diversity as a source of intellectual and professional capital and as an incubator of synergy and innovation.

The EMBA's rigorous program offers exceptional academic preparation in a cooperative and congenial culture.
The curriculum is designed to prepare graduates for competitive challenges of the global marketplace, technological and communication paradigm shifts, and the flexibility to adapt to rapid and abrupt changes in the business environment.

Graduates of the EMBA program are the future business entrepreneurs, managers, and executives of private, governmental and non‐governmental organizations. It is expected that they will assume leadership positions and play pivotal roles in the development of economies, businesses, and international economic relations.
For More Information