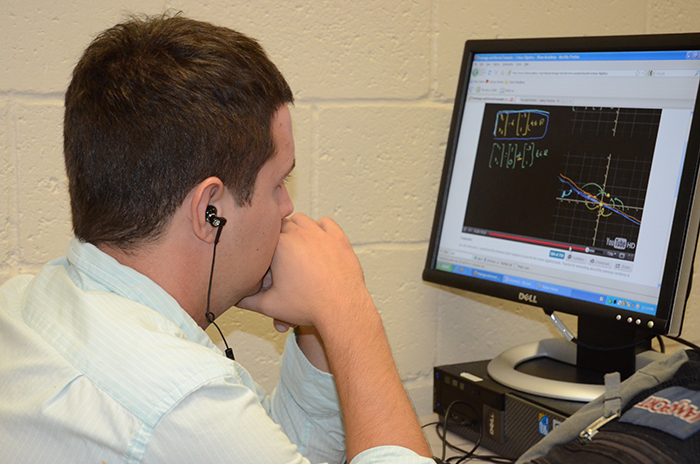 Students are urged to apply at least 4-6 weeks in advance of stated deadlines in order to facilitate timely Admissions and U.S. Citizenship and Immigration Services (USCIS) processing.
International students must submit:
International applicants interested in applying to the University of the Virgin Islands (UVI) can submit official certified (by the Ministry of Education) copies of General Certificate of Education (GCE) examinations or Caribbean Examination Council (CXC) examinations directly to the Office of Admissions. Passes in five 'O' level GCE or CXC General Passes (Grades I and II), or a combination of both, including English language, are acceptable for admission. The CXC (General III) will also be accepted if based on the six-point scale.  Transfer credit is granted for CXC A-level work. The British Virgin Islands (BVI) Grade I certificate (certified copy by the Ministry of Education) is required from the BVI High School. Students who have taken IB, AP, DANTES, CLEP subject(s) are requested to submit their official test results.
Applicants with "A level certificates should see the section on "Transfer Admission."
Applicants whose native language is not English must submit the Test of English as a Foreign Language (TOEFL) test results to our school code 0879.  Check out TOEFL information online at www.ets.org.

Course by Course Evaluation
Applicants that do not meet the above criteria must request a  academic course by course evaluation for an admissions decision, click here.

Instructions to obtain a Student Visa
Applicants must demonstrate the ability to pay for at least the first year of study. The I-20 Immigration Form will not be issued until the applicant has been accepted by the Admissions Office and has submitted a Certification of Finances form indicating how fees will be paid while attending the University of the Virgin Islands. Regulations of the U.S. Department of Justice, Immigration and Naturalization Service governing non-immigrant "F-1" students require that all persons in this category pursue a full-time course of study. This means that undergraduates must register for a minimum of 12 credits per semester and graduate students a minimum of 9 credits per semester.

All supporting documents, including the original Certificate of Finance form (found in the international student manual), original certifying letter(s) from financial institutions, original letters to verify room, board and living arrangements, etc. must be submitted by the application deadline or at least 60 days prior to the semester starting.

Click here for the International Students Manual.
To apply to the University of the Virgin Islands as an International Freshmen or Transfer applicant:
Online Application for New Freshmen Applicant
Online Application for New Transfer Applicant
Undergraduate Paper Application