Join us to become a part of the adventure!
To keep pace and succeed in the high-tech and increasingly interconnected world of the 21st century, UVI must position itself to meet the realities and embrace the opportunities these trends present. To serve our students, the University must be nimble and ready to respond to the new realities that will shape the future of the higher education landscape and the ever-more competitive global employment market.
On those grounds, UVI has begun Campaign for UVI to help support its current and newest initiatives, to build on our past achievements as a center of intellectual dynamism in the Territory and the Caribbean region, while positioning UVI as a destination university known for dynamic programs and performance. The Campaign aims to provide students, faculty, and staff alike with ongoing opportunities to improve and advance their skills and knowledge.
See these links to learn more about the Campaign for UVI:
Campaign for UVI: Creating Legacy


Campaign for UVI Case Statement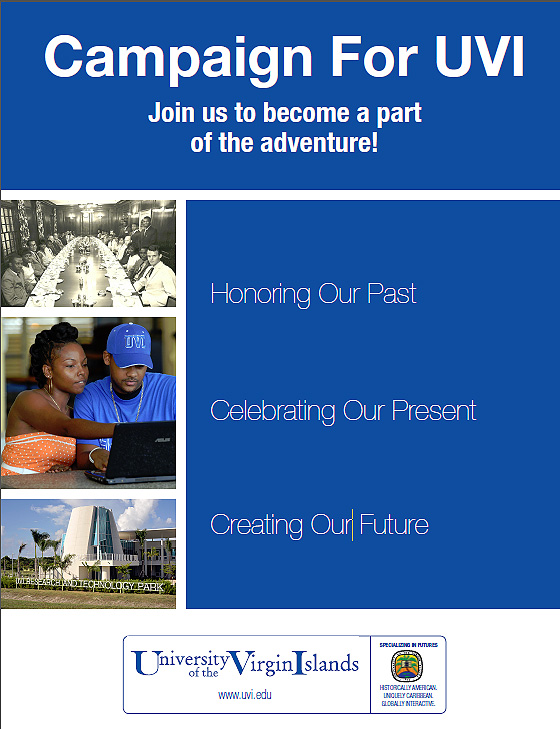 The Campaign for UVI goals are intended to support three areas of excellence as we create an even more vibrant future for the University of the Virgin Islands:
Support for students, faculty, and excellence in teaching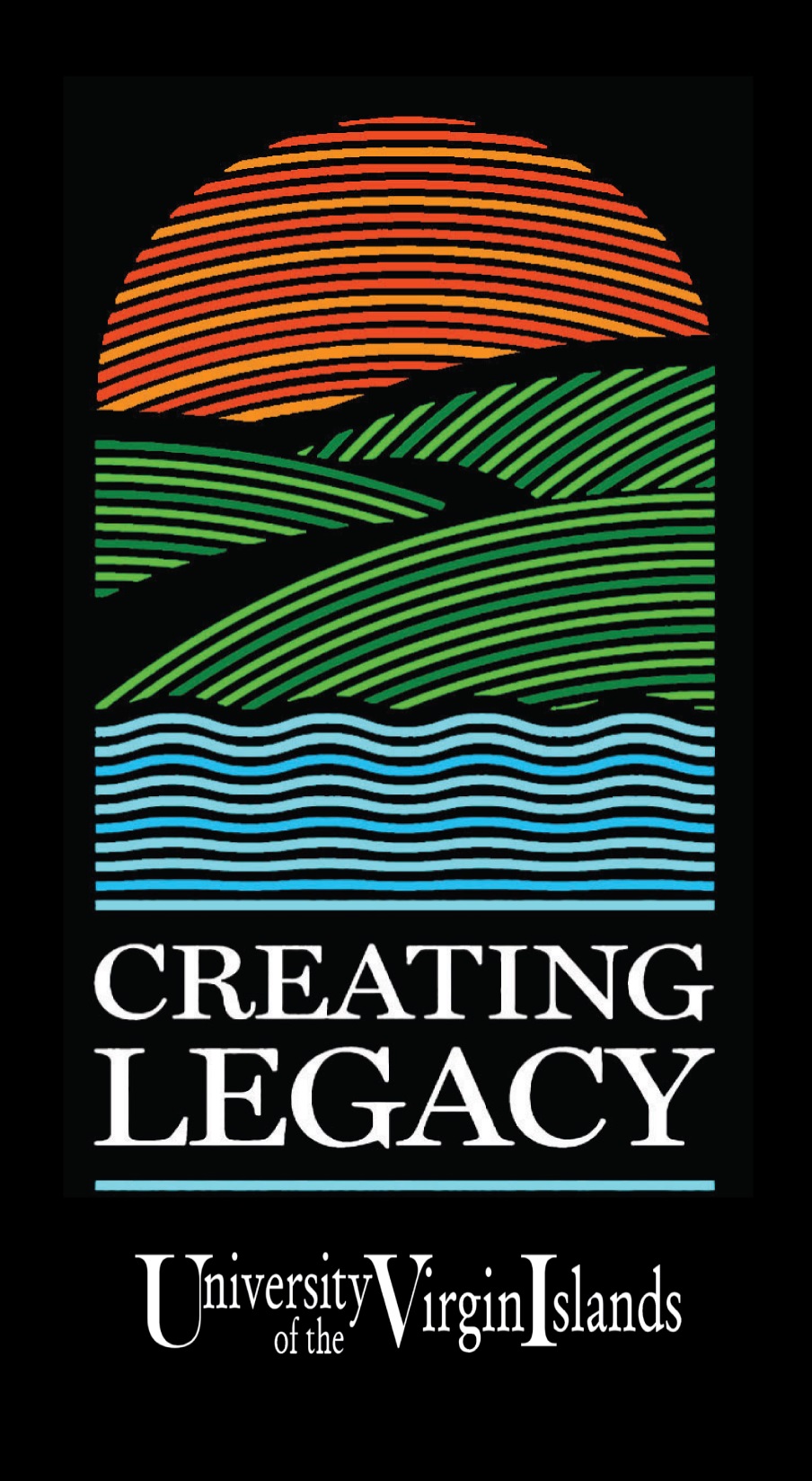 Endowed professorships and Chairs
Endowed research and discovery fund
Merit and need-based scholarships and grants
Facilities and infrastructure
Stem fund
Computer & Computational Science Laboratory
Etelman Planetarium Renovation
Library Learning Center
St. Croix Multi-Purpose Center
Campus programs
UVI Goes Green
Campus life/Student Support
Unrestricted Funds for Innovation

The Campaign for UVI germinates from the University's current strategic plan, Pathways to Greatness: 2012-2017. The strategic plan has one overarching goal: to make UVI a cornerstone of academic excellence and unparalleled operational effectiveness while enhancing the significant economic contribution UVI currently makes to the U.S. Virgin Islands and the region.
Pathways to Greatness 2012-2017 focuses on strengthening UVI resources and capabilities in six core areas:
Academic quality and excellence
Student development and success
Community engagement and globalization
Ensuring a modern and safe university environment
Organizational and human development
Financial sustainability and growth
Celebrating Our Present: A Beacon of Academic Excellence

The University consists of five schools and colleges:
Together, these schools and colleges offer thirty-eight Bachelor and Associate programs, as well as Master degree programs in seven distinct disciplines. UVI now offers a Ph.D. in Creative Leadership and Innovation for Change.
Of the 2,331 students enrolled in the Fall 2014 semester:
More than 90% of students come from the territory;
Approximately 64% of the undergraduates are full-time;
Approximately 70% of all students are of African descent;
7% are Hispanic
70% are female
6% of entering freshmen in 2017 originated from the U.S. mainland, eastern Caribbean, and countries around the world.
More than 350 administrative and support staff members serve this diverse student body; and of the more than 100 full-time faculty at UVI, 44% have achieved tenure. Additionally, UVI has 125 part time faculty. The student/teacher ratio at UVI is 11:1.
In addition, UVI is home to thirteen research centers and service units that make a significant contribution to improving the lives of the people of the Territory and the wider Caribbean region:
For more information on the Campaign for UVI contact:
José Raúl Carrillo
Capital Campaign Manager
University of the Virgin Islands
340.693.1043 | jcarril@uvi.edu