Dr. LaVerne E. Ragster - UVI's Fourth President (2002-2009)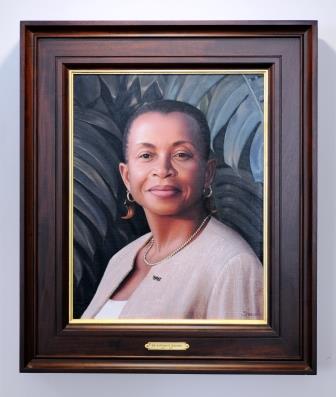 LaVerne E. Ragster was born and raised on St. Thomas, U.S. Virgin Islands. She graduated from Charlotte Amalie High School in 1969. Her educational career included completion of a B.S. in biology and chemistry (University of Miami) in 1973, a M.S. in biology (San Diego State University - algal physiology concentration) in 1975 and a Ph.D. in biology (University of California, San Diego - plant biochemistry concentration) in 1980.
During the first 10 years of her career, Dr. Ragster served as part of the teaching faculty at the (College first, then in 1986) University of the Virgin Islands, where she was promoted from assistant professor to professor of marine biology.
Additionally, she has held positions such as chair of the Division of Science and Mathematics, faculty trustee to the UVI Board of Trustees, acting vice president for Research and Land Grant Affairs, vice president for Research and Public Service, and senior vice president and provost at UVI. Dr. Ragster helped to link UVI to other higher education institutions in the region when she served as sub-secretary general for the Association of Caribbean Universities and Research Institutes (UNICA) and as the coordinator of the Consortium of Caribbean Universities for Natural Resource Management.
Dr. Ragster works with a number of non-governmental organizations (NGOs) and regional organizations, including the Caribbean Studies Association (past president), Caribbean Natural Resources Institute (board member, past chair of the board), Caribbean Conservation Association (past vice president), Island Resources Foundation (board member), The Nature Conservancy (board member) and the Caribbean Council for Science and Technology (USVI representative). During the last eight years she has published a number of papers on the role of natural resources in resource management and development, produced programs for the training of faculty and resource managers, and developed curriculum materials to teach natural resource management at the university level in the Caribbean.