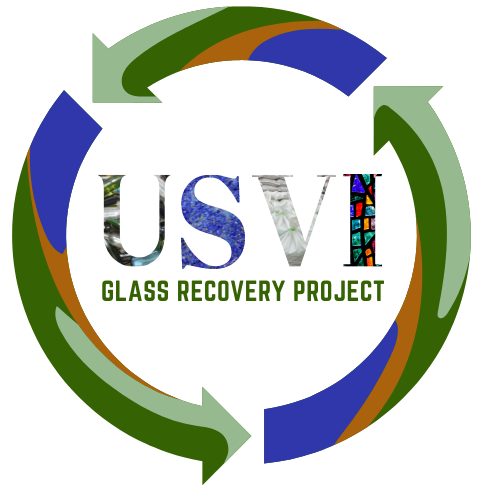 The USVI Glass Recovery project was funded through the Community Foundation of the Virgin Islands through the Island Spirits Fund with additional funding support provided by The Ocean Conservancy. This project builds from marine debris research and citizen science efforts that have been coordinated throughout the USVI such as the annual Coastweeks and Great Mangrove Cleanups. Data from these efforts have identified beverage bottles (both plastic and glass) as being the most prevalent debris type found along our coastlines and mangrove shorelines. Using this data, this project aims to recycle glass beverage bottles by crushing them back into sand and glass cullets that will be used primarily for the purpose of filling sandbags and other industrial applications such as concrete and asphalt aggregate mixing.
Learn More About Our Program!
See below for different ways we are able to utilize recycled crushed glass.
Snapshot of Our USVI Glass Recovery Program
Take a look at some highlights from our USVI Glass Recovery Program. This will give you an idea of the scope of work involved from the collection of the glass beverage bottles to the filling of sandbags.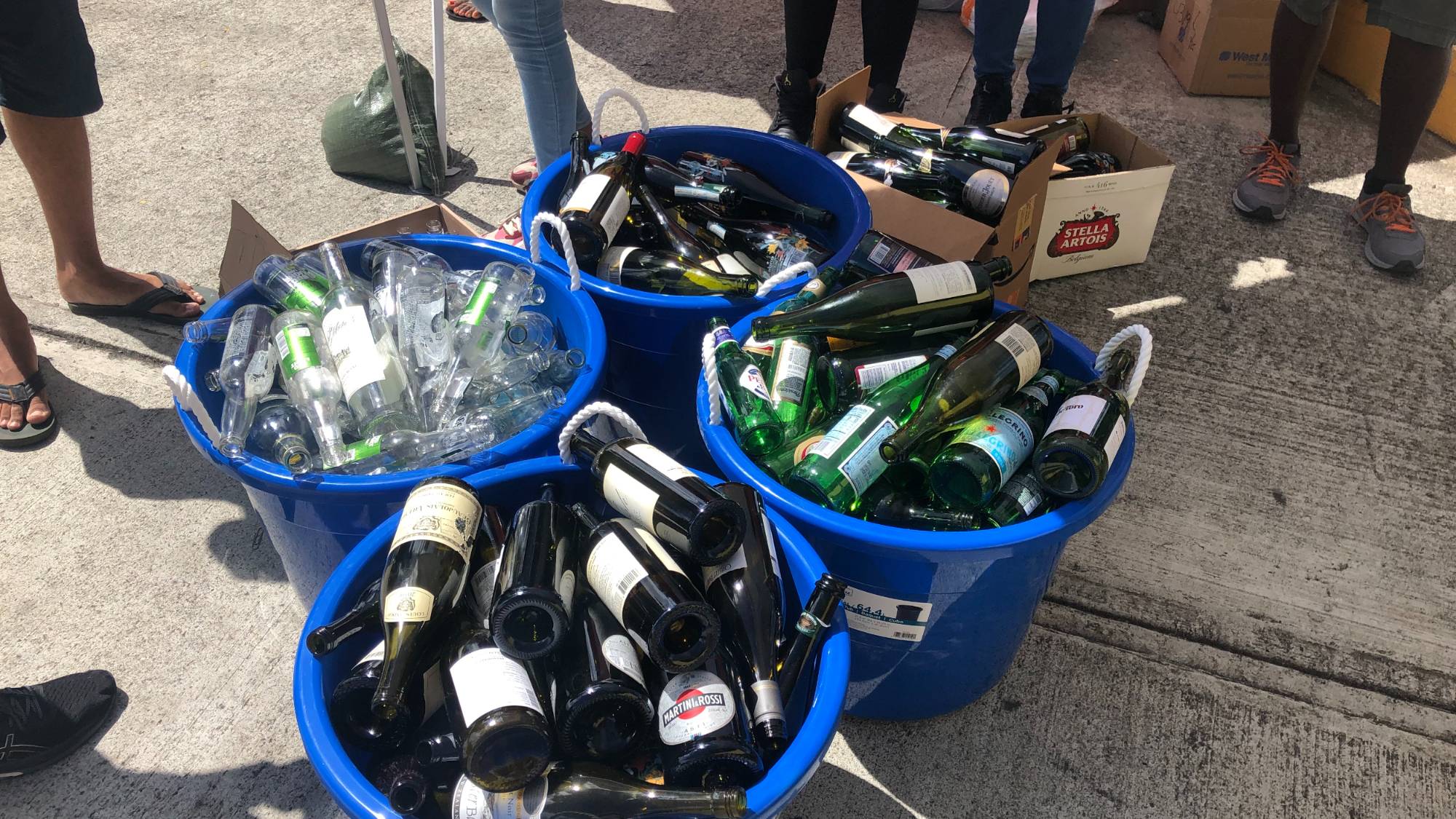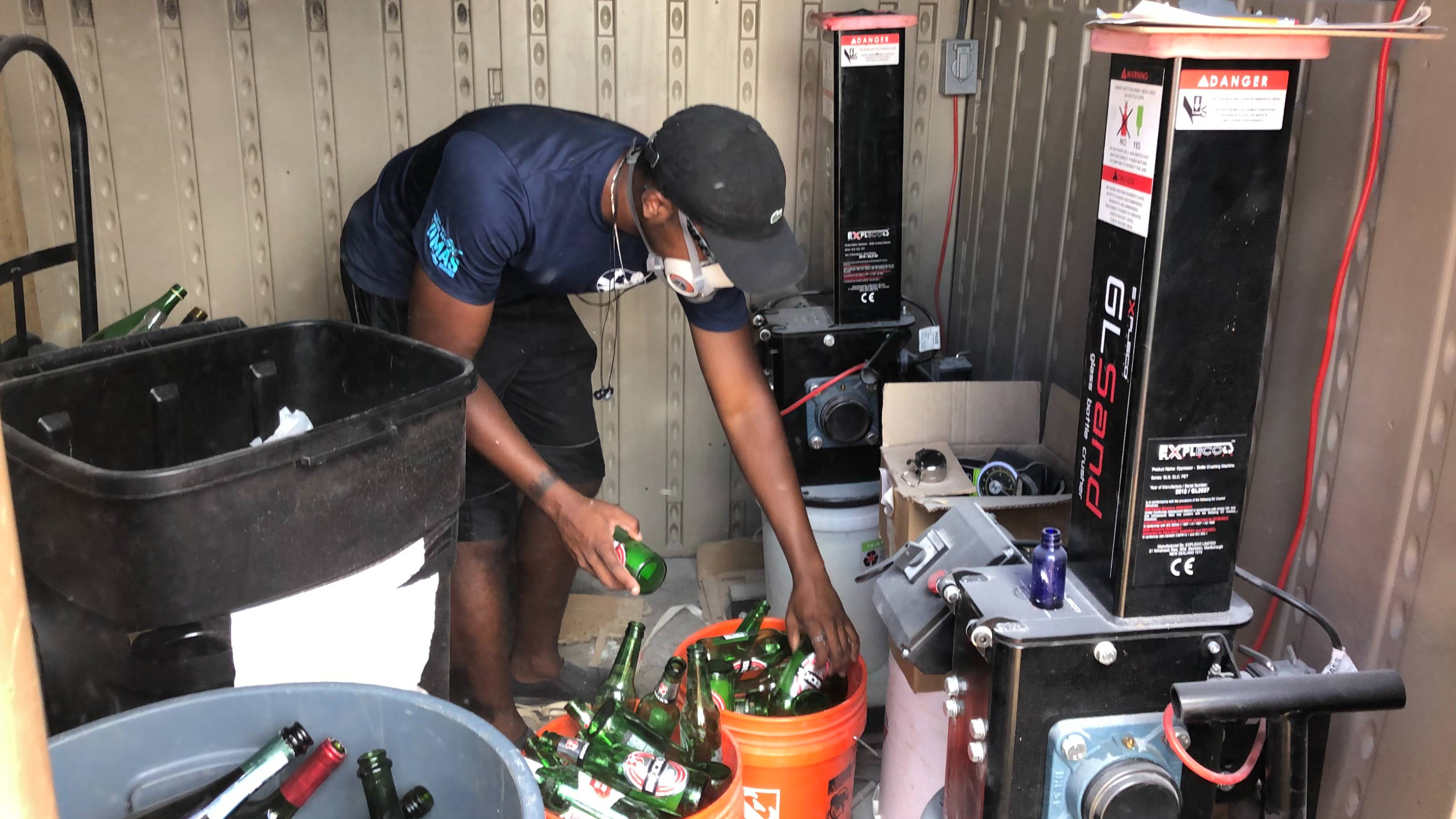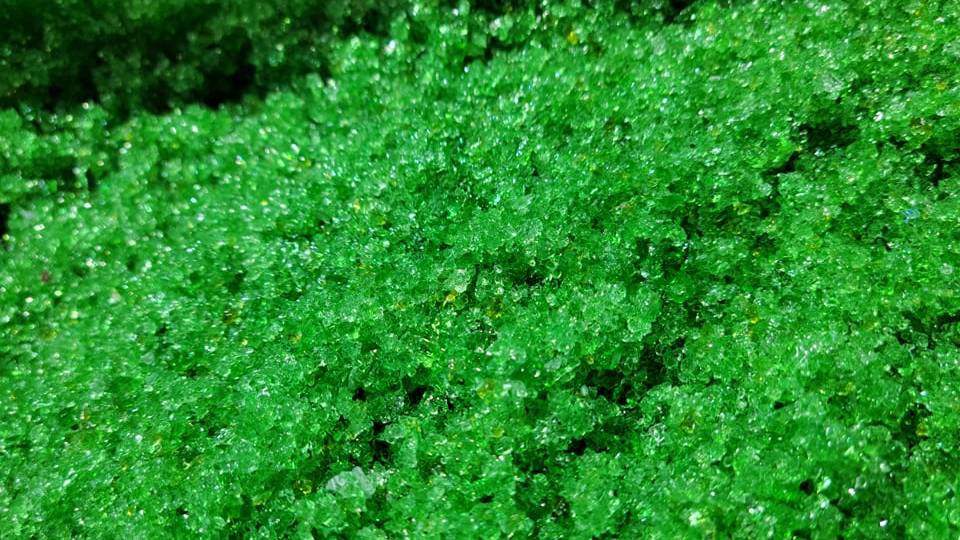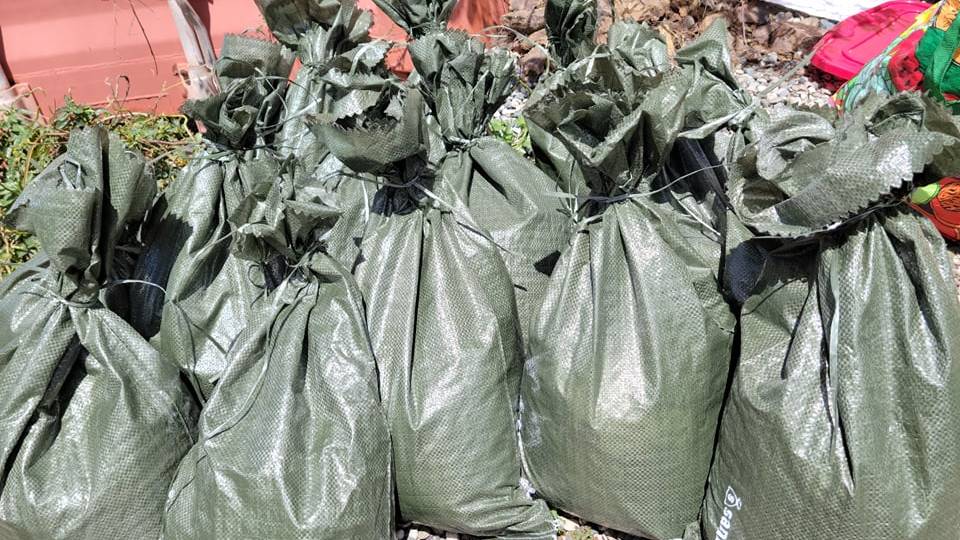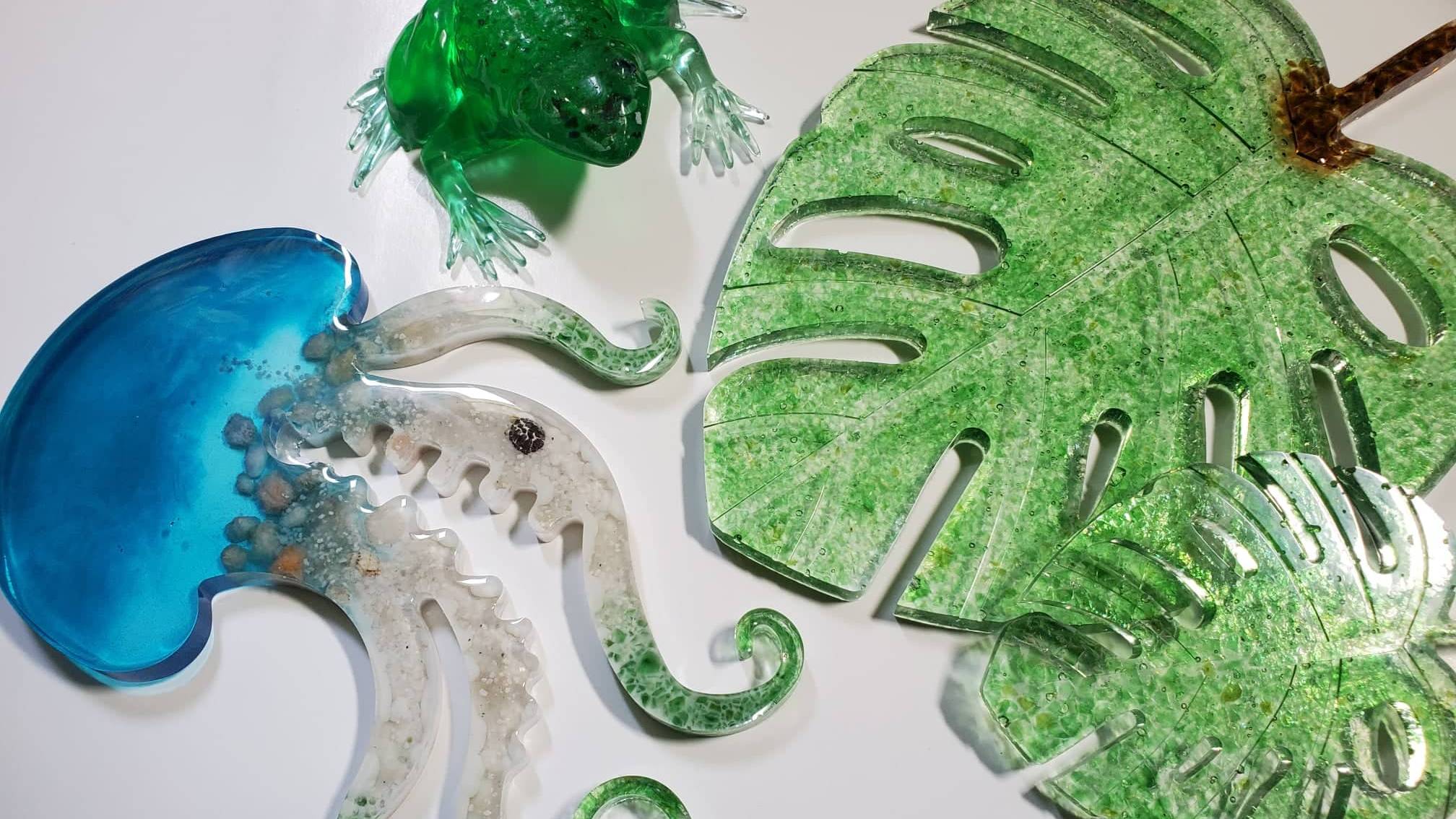 Glass Recovery by the Numbers
Where is Glass Currently Accepted?
Thanks to our community partners, you can drop off your glass at several locations.
St. Croix Locations
Anna's Hope with the Department of Planning and Natural Resources. Drop-off of glass still pending.
Contact Us!
Our team is happy to help you!
Office Phone: St. Thomas (340) 693-1672
E-mail: St. Thomas (howard.forbes@uvi.edu)
Website: http://vimas.uvi.edu


Find us on Facebook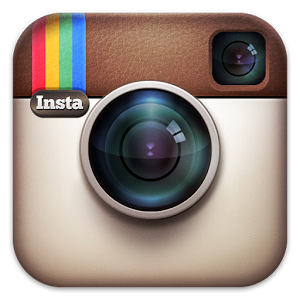 Find us on Instagram
Virgin Islands Marine Advisory Service
Center for Marine and Environmental Studies
University of the Virgin Islands