- Description -
Coastweeks, or International Coastal Cleanup is an initiative set forth by The Ocean Conservancy and for the past 30 years, they have inspired millions of people to assist with the cause for healthier seas. Each year, The Ocean Conservancy mobilizes communities to help organize and participate in beach cleanups whilst recording/documenting data such as what kinds of trash they pick up and how much. This data is then returned to The Ocean Conservancy who then analyze and generate a yearly report summarizing all the data collected from all participating countries. You can join the effort to reduce marine debris from our coasts to help keep our islands clean! Contact us today! 
---
- Coastweeks Data Form -
To familiarize with yourself with the data form, you can view/print the Coastweeks data form. 
For your convenience, after your cleanup has concluded you can click on  "Coordinator Data Form" to enter all of your data electronically.

---
- Event Highlights -
Coastweeks 2018 has ended but our team can still facilitate coastal cleanups throughout the year. For 2018, our team conducted 9 coastal cleanups, garnering the support of 583 volunteers and removed 1,638 pounds of debris. Trends can easily be teased away from the data depicting that plastic waste constitutes a majority of the type of debris found. Using this data, we can provide evidence to support legislation to better address marine debris at its source. 
Interested in planning a cleanup? Contact us today so that we can assist you! Our team can provide cleanup supplies to your group.  Consider downloading the "Clean Swell" app to your smart phone so that you can track your marine debris collection electronically! It's Free, easy to use, and available for both Android and iOS systems.  
---
- Historic / Current Data -
Click on any of the following links to view the data collected for that specific year. This data is great for teachers who want to have access to data sets, teach graphing skills to their students, and observe trends between years of data collection.
The following map was created by UVI's Geo Computational Analysis and Statistics (GeoCAS) Institute using ArcGIS to map Coastweeks data from 2016.

(Click on image to enlarge)
---
- Contact Us-   
Office Phone: St. Thomas (340) 693-1672 / St. Croix (340) 692-4046
E-mail: St. Thomas (howard.forbes@live.uvi.edu) / St. Croix (mtaylor@uvi.edu)
Website: http://vimas.uvi.edu

 Find us on Facebook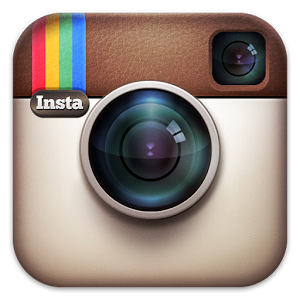 Find us on Instagram
Virgin Islands Marine Advisory Service
Center for Marine and Environmental Studies
University of the Virgin Islands
St. Thomas                                                St. Croix
#2 John Brewers Bay                                 RR#1, 10,000 Kingshill
St. Thomas, USVI 00802                           St. Croix, USVI 00850-9781