"Welcome to the Virgin Islands Marine Advisory Service"

Click on the image of the campus you would like to connect with
   
Albert A. Sheen Campus (St. Croix)

---
-ABOUT US-
The Virgin Islands Marine Advisory Service (VIMAS), a part of the University of Puerto Rico Sea Grant College Program, is located within the Center for Marine and Environmental Studies at the University of the Virgin Islands. VIMAS works with the Virgin Islands community to raise awareness about our natural resources and foster environmental stewardship. Our Focus Areas allign with those of the National Sea Grant College Program and are met through the use of education/outreach and research practices. 
---
-VIMAS FEATURES: REEF FEST- 
Scheduled for Saturday April 27th from 11 AM to 5 PM, Reef Fest is an annual event coordinated by VIMAS and numerous partners which aims to increase public awareness of the importance of our natural resources both on land and under water. The event will take place at Yacht Haven Grande and will feature exhibits from various organizations and groups, a seafood cooking competition, live music, raffle prizes and fun activities for youth and adults! Click on the image below to learn more about Reef Fest 2019. 
-VIMAS FEATURES: SUMMER PROGRAMS -
The Virgin Islands Marine Advisory Service will be hosting a variety of marine science based summer programs, both on St. Thomas and on St. Croix. Our popular Youth Ocean Explorers Summer Program which is open to students in grades 7-12 aims at increasing Virgin Islands youth interest and engagement in STEM and expose them to career pathways within the ocean sciences. For kids that are not yet eligible to participate in YOE, VIMAS has launched the Junior Ocean Explorers Summer Program for kids in grades 4-6; this much more condensed version of YOE allows youth to get their feet wet by introducing them to the basics of marine science and the values of environmental stewardship. Click on any of the images below to learn more about that program. 
---
- CONTACT US -   
Office Phone: St. Thomas (340) 693-1672 / St. Croix (340) 692-4046
E-mail: St. Thomas (howard.forbes@live.uvi.edu) / St. Croix (mtaylor@uvi.edu)
Website: http://vimas.uvi.edu 

 Find us on Facebook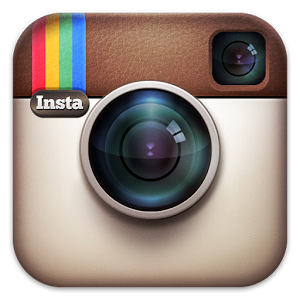 Find us on Instagram
Virgin Islands Marine Advisory Service
Center for Marine and Environmental Studies
University of the Virgin Islands

St. Thomas                                 St. Croix 
#2 John Brewers Bay                  RR #1, 10,000 Kingshill
St. Thomas, USVI 00802             St. Croix, USVI 00850-9781
---