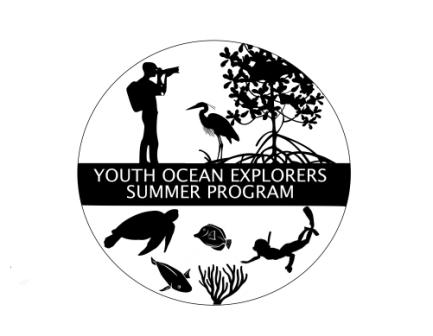 The Youth Ocean Explorers (YOE) Summer Program, which started in 2015, is a 4-week, hands-on marine science program for middle to high school-aged students interested in exploring our oceans. YOE utilizes best practices in science education and youth development to provide a fun, unique and educational experience for students in grades 7-12. Each week, our team of informal science educators and youth mentors engage students on various topics such as animal and plant identification, careers in marine science, and environmental impacts to natural resources. Students can also earn their PADI open water scuba certification from the Coki Dive Center and
Cane Bay Dive Shop which helps to further their love for the ocean! Dive in and join our Youth Ocean Explorers family today!
Meet Our Team!
Our team consists of several youth engagement professionals as well as students that are hired each summer as program mentors.
Howard Forbes Jr.
YOE Program Director
Program registration/funding/logistics lead and Red Cross certified lifeguard
Jarvon Stout
YOE Program Coordinator
Program lesson plan design/facilitator and Red Cross certified lifeguard
Highlights from the Youth Ocean Explorers Summer Program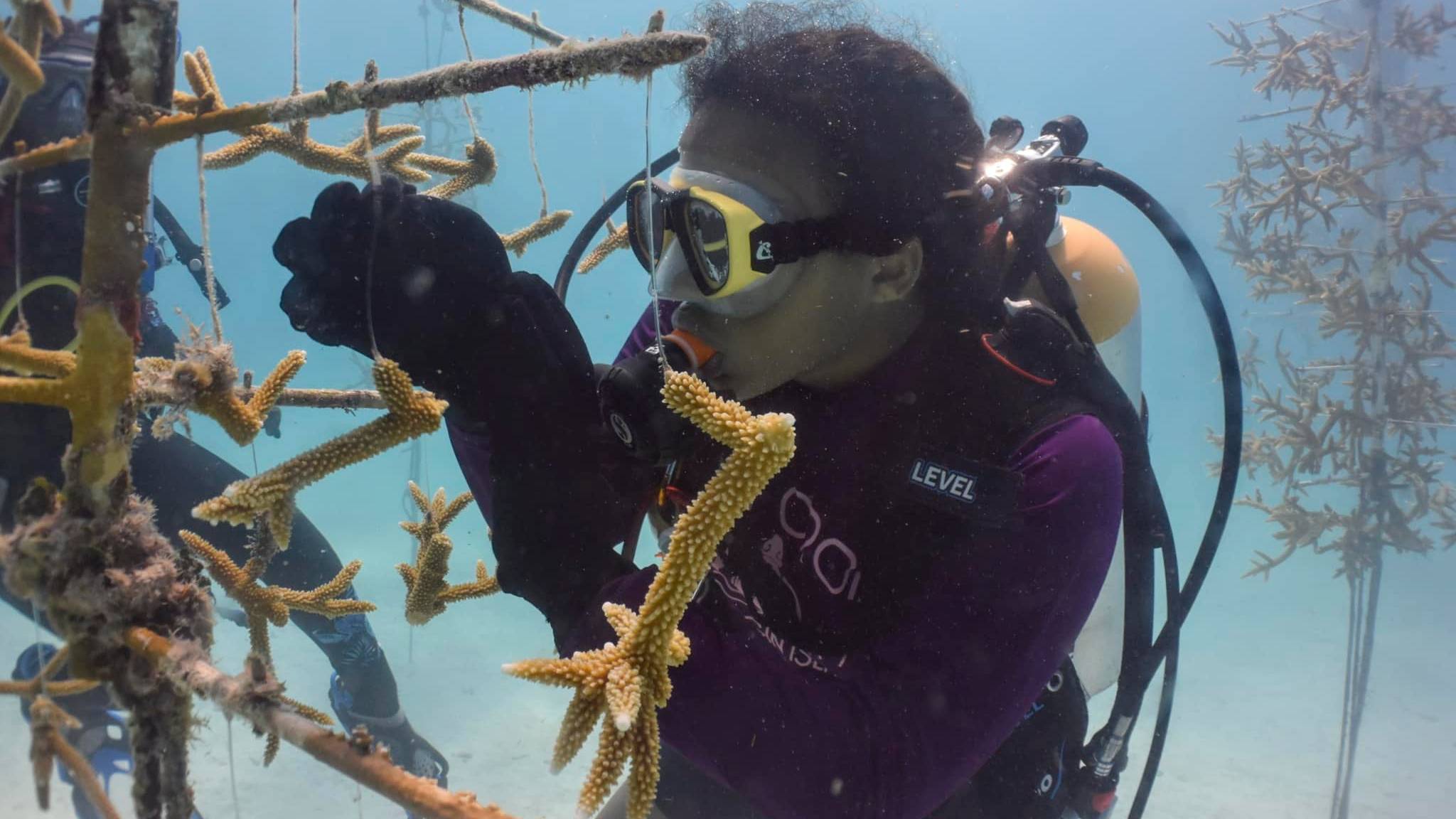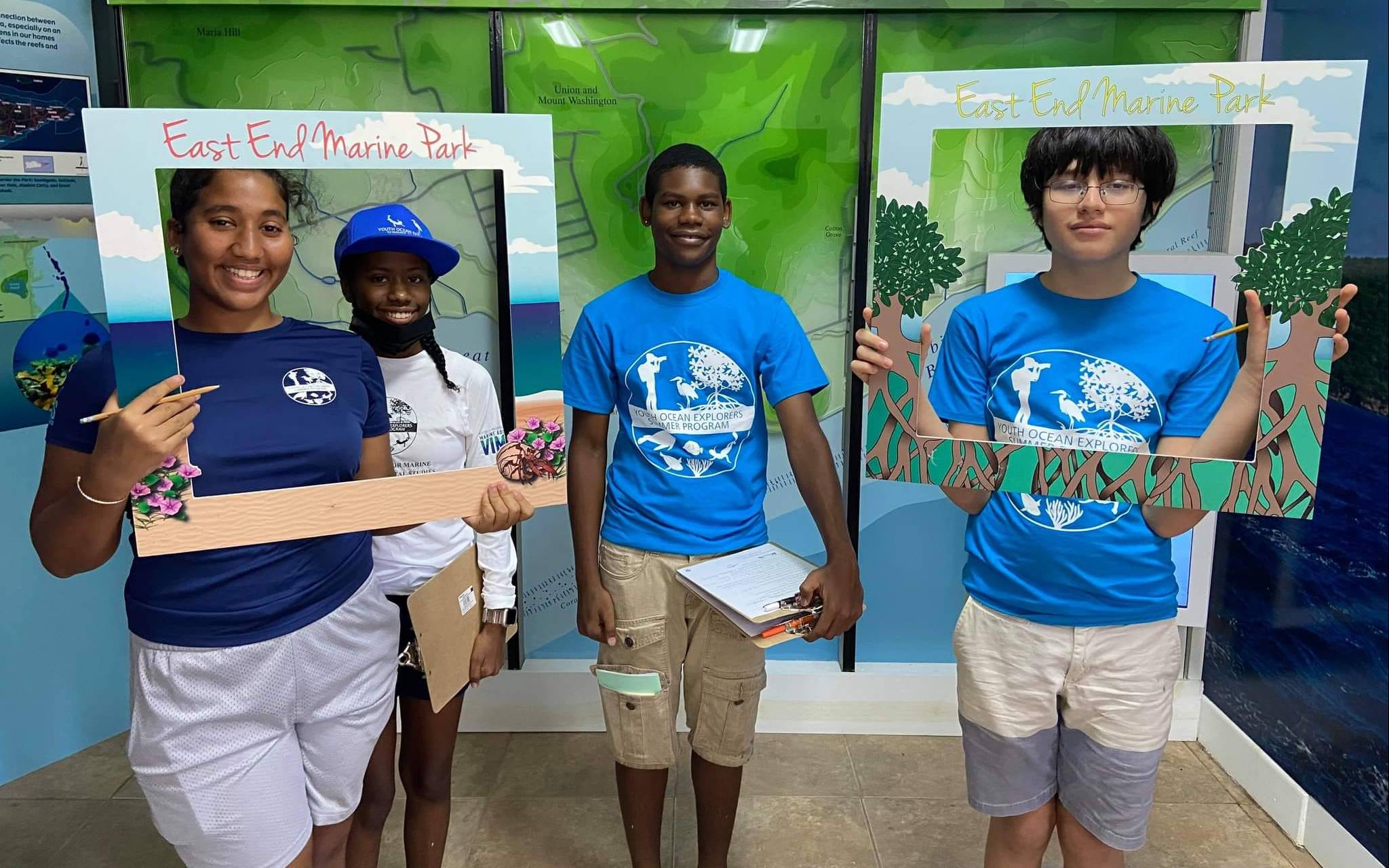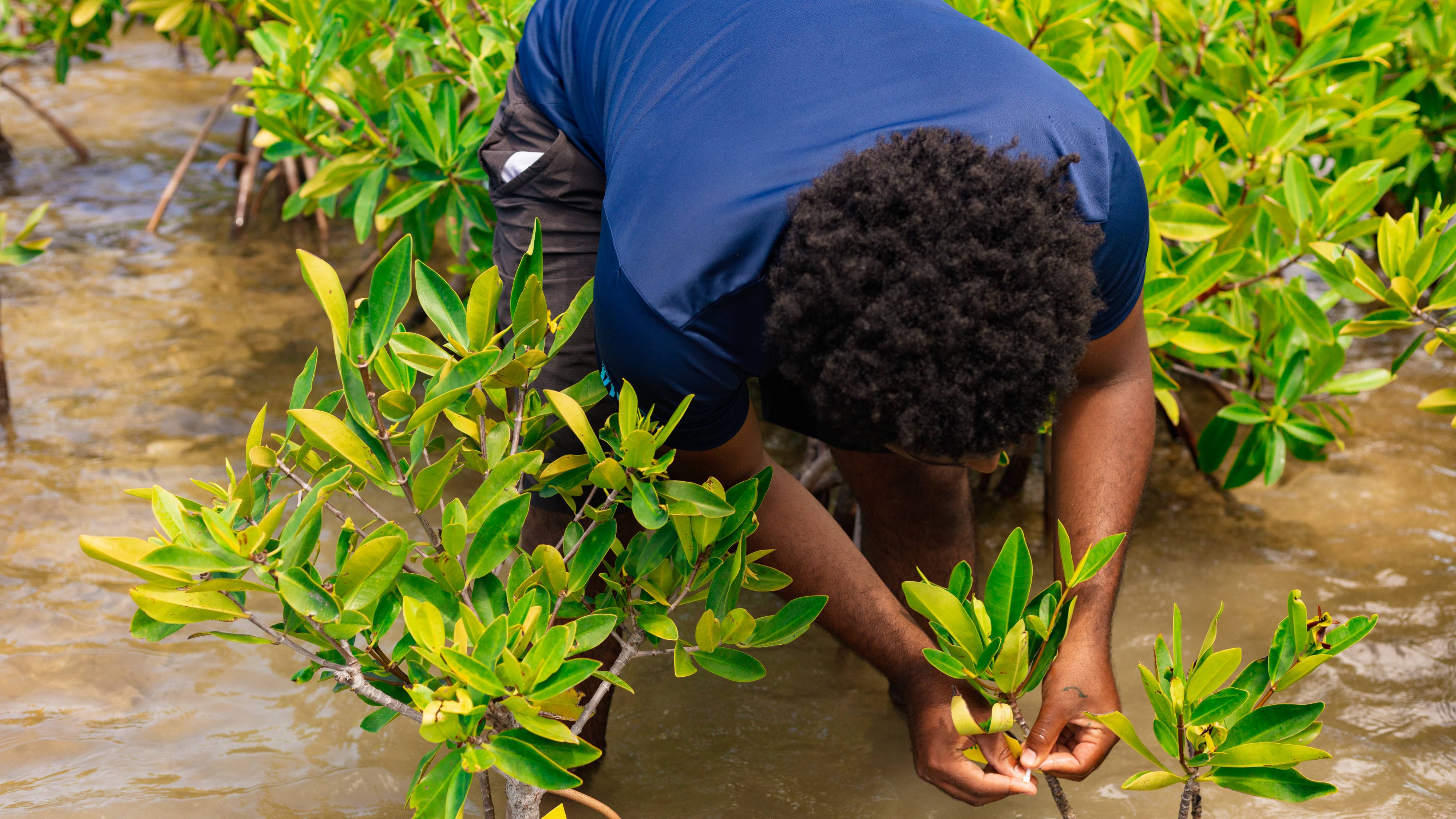 Eligibility Requirements
Open to youth in grades 7-12 (ages 11-18).
Should already know how to swim.
First preference is given to youth from and/or currently residing in the Virgin Islands.
Should have in interest in STEM (Science, Technology, Engineering, Mathematics).
Student should be able to attend the entire program. (Plan your vacation accordingly).
Program Structure
Program operates for 4 consecutive weeks; July 3-28.
Monday/Wednesday: Zoom sessions for 1 hour
Tuesday/Thursday/Friday: In-person field-based activities; full day (9:00 am - 4:00 pm)
Scuba courses operate on weekends at the dive shop.
Students meet daily through a combination of virtual and in person activities.
Housing is not provided as this is not an overnight program.
Program Registration
One-time registration fee of $400 which covers all program-related costs.
Scholarships are available for local students which can cover registration and scuba costs.
Registration for YOE opens each year on January 1 and closes firmly on May 1.
Let's Get You Registered!
Registration consists of several components but can be completed on your own time.
Youth Ocean Explorers Registration
REGISTRATION CLOSED UNTIL JAN 2024
The YOE application consists of 2 parts; the Parent/Guardian Application and the Student Application. Both are required to be completed and submitted before May 1.
Completed applications will be reviewed after May 1st and selected students will be notified via E-mail within the next 1-2 weeks (please check your E-mail regularly). We accept on average 10-20 students each year depending on funding.
Selected applicants will be provided with additional paperwork to complete such as photo and liability release forms for field trips, scuba-related documents, and provided with information to process payment at the University's Cashiers Office. Information pertaining to scholarships and applying for a scholarship will be provided to selected applicants.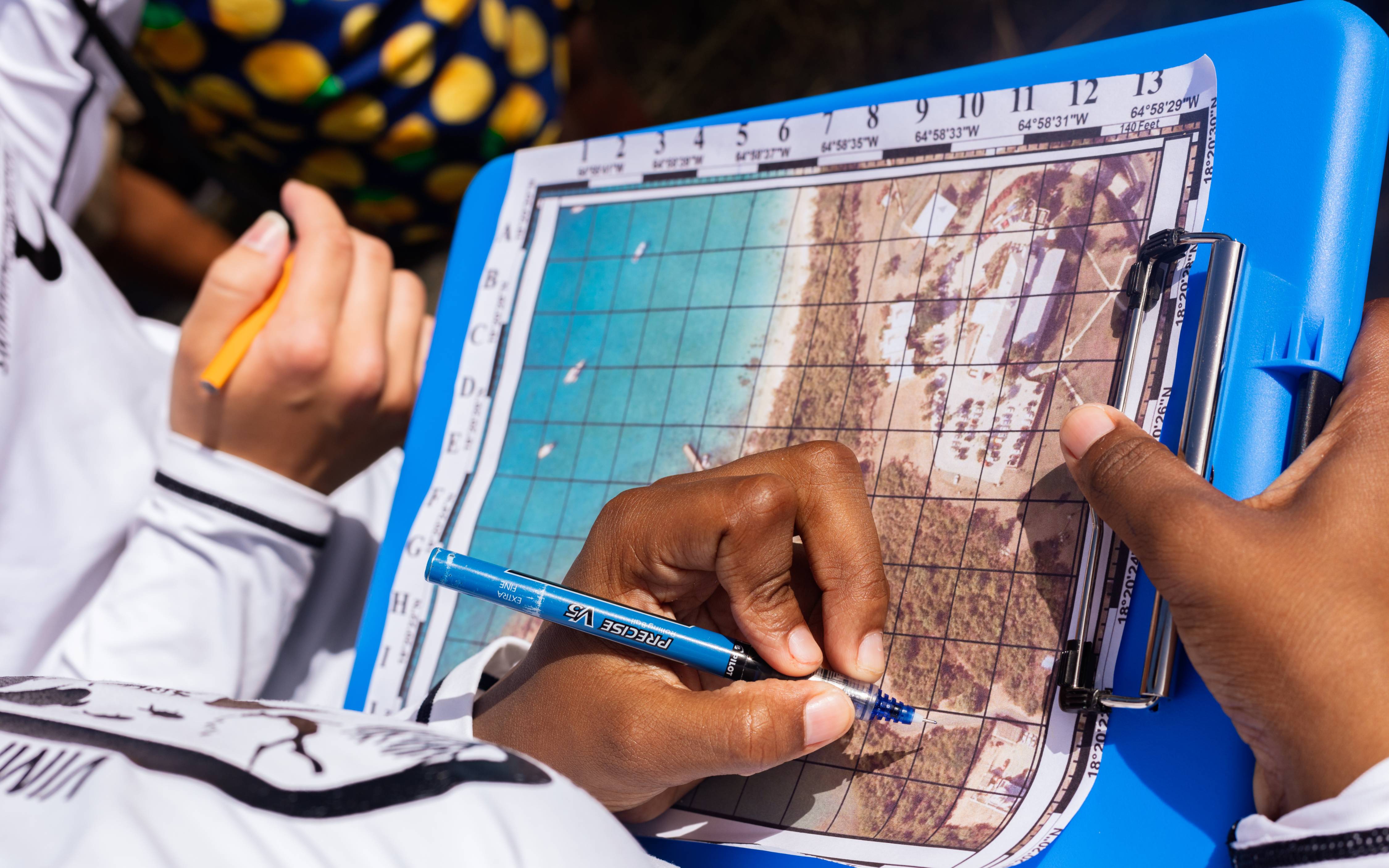 ~ 5 minutes to complete
This portion of the YOE application process should be completed by the parent or legal guardian and provides our team with important information such as the applicant's t-shirt / shoe size, known allergies, and emergency contact information.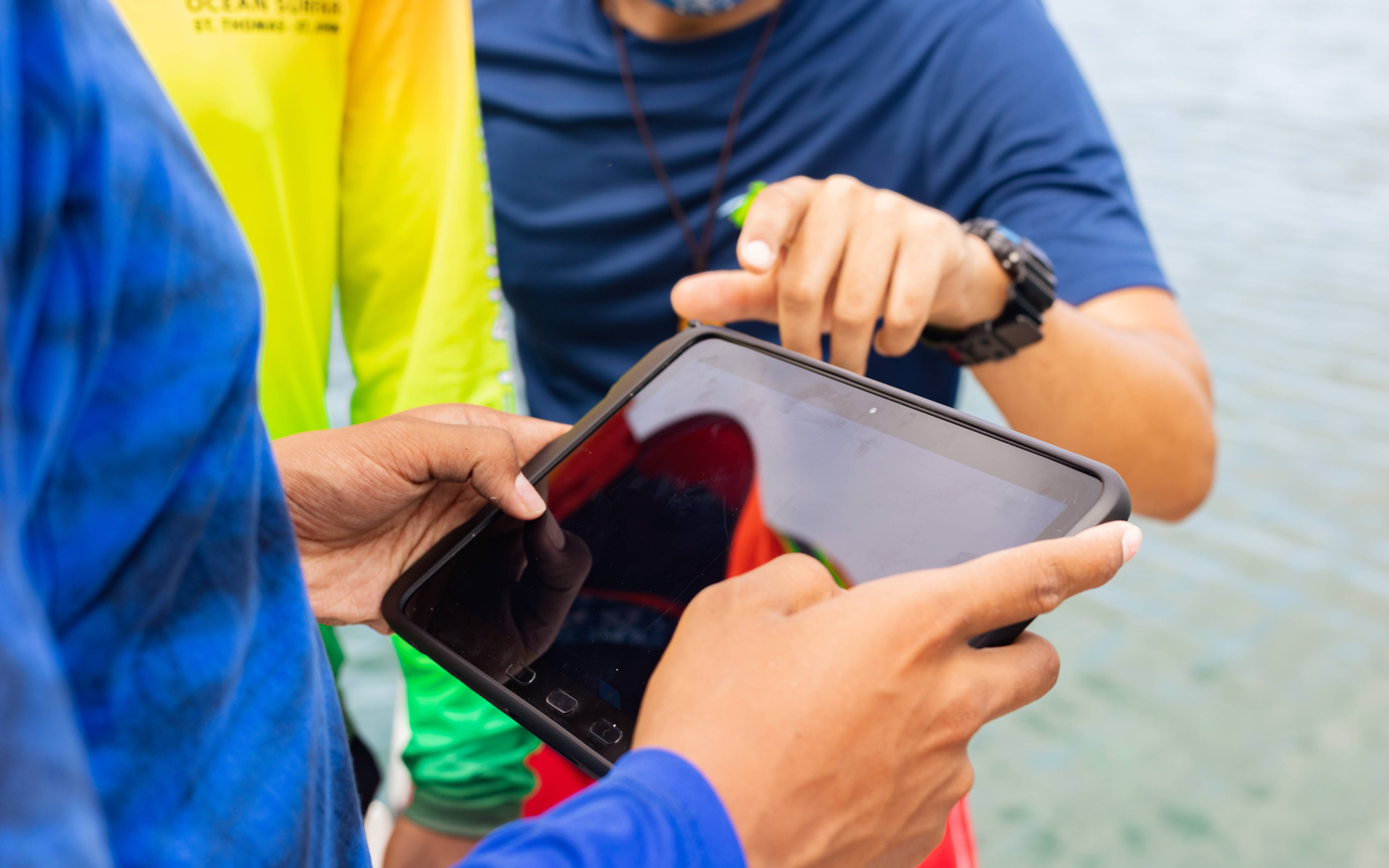 ~ 1-2 weeks to complete
This last component of the YOE application should be completed by the applicant. It contains 3 short essay questions and a required video that the applicant will create and upload to this
DROPBOX
folder that explains why they think they would be an excellent candidate for the program.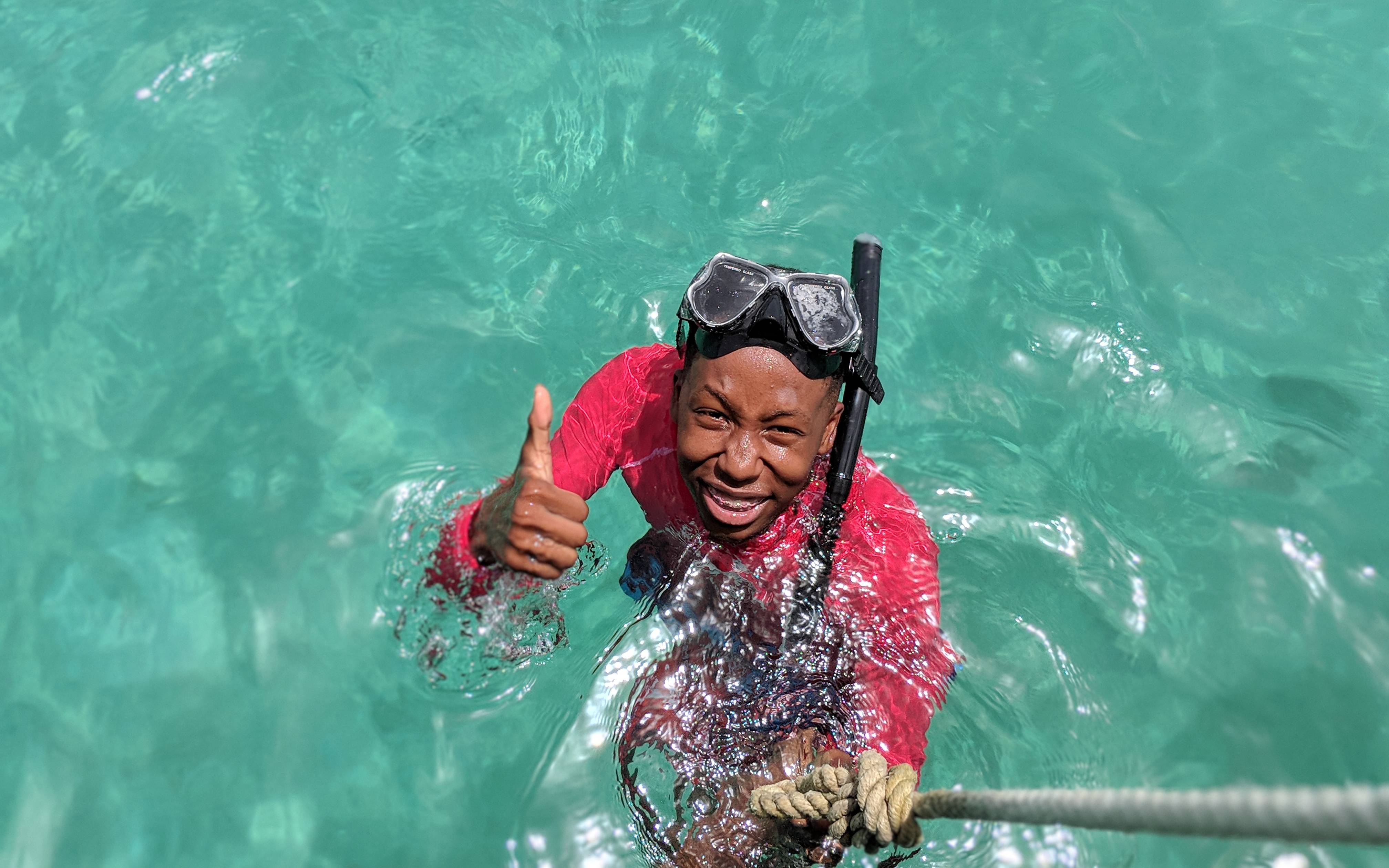 < 10 minutes to complete
If you previously participated in YOE or are a highschool or college student interested in being a YOE mentor are encouraged to apply. Mentors assist with day-to-day activities, provide guidance and support to student participants, and are paid for their support of YOE!
Contact Us!
Our team is happy to help you.
Office Phone: (340) 693-1672
E-mail: (howard.forbes@uvi.edu)
Website: http://vimas.uvi.edu


Find us on Facebook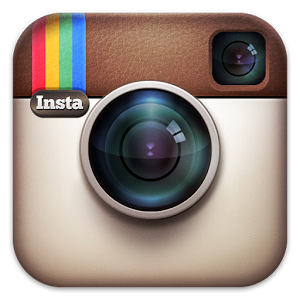 Find us on Instagram
Virgin Islands Marine Advisory Service
Center for Marine and Environmental Studies
University of the Virgin Islands