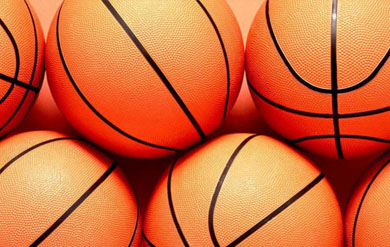 UVI fans get their first chance to see the Buccaneers men's basketball squad in action at Friday's 2014 UVI Homecoming game when American University travels to the Sports and Fitness Center for a 7 p.m. matchup on Friday, Feb. 7. The game coincides with the University's first "UVI Pride Day," where all members of the UVI community are encouraged to attend the homecoming game and display their school spirit by wearing UVI shirts and caps, or by sporting the Bucs' colors – blue and white.
Along with the usual homecoming activities, UVI fans will pay special tribute to former Bucs Head Coach Eugene Werts, who died on Jan. 16, on the mainland. Admission for the homecoming game is $1 for all students (including UVI students), $2 for UVI faculty and staff, and $3 for general admission adults.
In support of the "UVI Pride Day" effort, the UVI Bookstore on the St. Thomas Campus is conducting a 20 percent off discount on all UVI blue and white t-shirts. The sale continues through Friday, Feb. 7.
The Lady Bucs were also originally scheduled to play their first home game of the season on Friday, but their opponents, American University's women's team, has forfeited the matchup. The Liga Atletica Interuniversity (LAI) has also announced a basketball schedule change, moving UVI's women's and men's games against UPR-Rio Piedras, originally planned for Saturday, Feb. 8, to the next weekend.  
Fans will get their first opportunities to see the Lady Bucs in home-court action in games scheduled for Friday, Feb. 14, and Saturday, Feb. 15, when UVI's men's and women's squads host teams from Metropolitan University and UPR-Rio Piedras, respectively.
Last weekend, the Bucs and Lady Bucs had a tough introductory weekend to regular season LAI play, losing games played on the road in Puerto Rico on Jan. 31, and Feb. 1. The men lost a tough opener, falling 76-74 to the University of Puerto Rico-Humacoa, when a shot went awry in the final seconds. Both squads fell to University of Sacred Heart teams in Saturday's action.
UVI's 2014 Men's Basketball Team 
Back row-from left, are Assistant Coach Burt Chesterfield, Dornel Weaver, Jerrel Bellot, Chris Sealy, Melvin Adams Jr., Collin Pfingst and Head Coach Ryan Skinner. Front row-from left, are Chris Lockhart, Dean Vidal, Trevor Jones and Trevonte Larose.