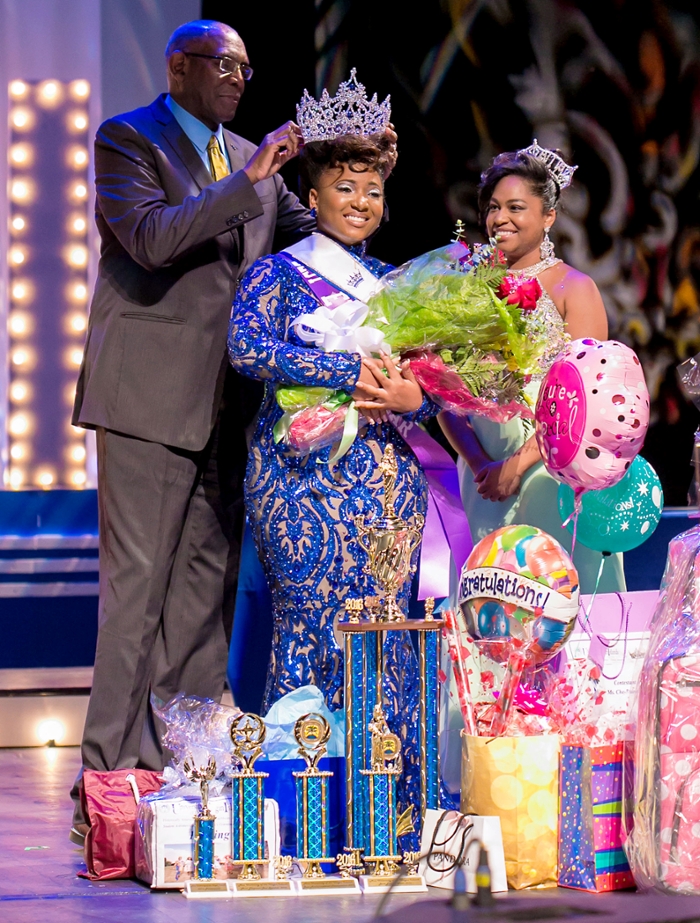 Che-Raina Warner was crowned Miss University of the Virgin Islands 2016-2017 at the 36th Annual Miss UVI Ambassadorial Competition held Saturday, March 26, at the Reichhold Center for the Arts on St. Thomas.
"I am humbled to attain such a prestigious title and intend to discharge my duties with humility, grace and utmost UVI Buccaneer pride," Warner said. "I look forward to being an esteemed ambassador for my University for 2016-2017."
She continued, "My heart is enveloped with gratitude to the almighty God, my extended family and close friends, pageant consultants, professors, stakeholders of the Miss UVI Ambassadorial Pageant and the University of the Virgin Islands at large. Through their outpouring of love, assistance and concern, I became victorious."
 Warner, a junior communication major originally from St. Kitts, aspires to become a news anchor/reporter.  She will use her skills as a communication major to promote her platform – "The Beauty Myth," for which she has dubbed the campaign D.R.E.A.M.S. - Developing a Realm of Educated Ambitious Motivated Sisters. "I believe that my platform coincides well with the current goal of the University, to boost enrollment," she said.
Warner will receive a full-year UVI scholarship, which includes tuition, room and board. She also received other prizes. 
The theme of the Miss UVI competition was, "We are Historically American, Uniquely Caribbean, and Globally Interactive as Miss UVI 2016 presents Broadway in Paradise." Warner ran against six other contestants including: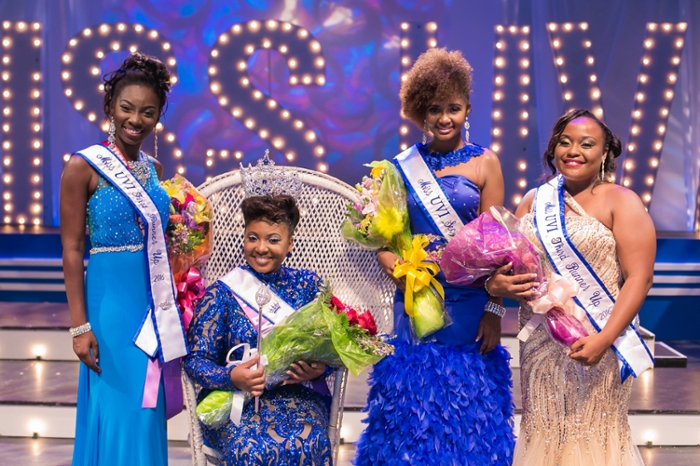 At Saturday's competition, Khadijah Lee was named first runner-up, Patricia Francis was awarded second runner-up and Lisa-Marie Hodge was third runner-up. In addition to the UVI crown, Warner won Most Eloquent/Intellectual Speaker, Best Evening Wear and Best Ambassadorial Presentation. Cassandra Watson was named Miss Congeniality.  Khadijah Lee won Best Performing Talent, Miss Popularity and Miss Photogenic.  
Steffi Nicholas - criminal justice major
Crystal Rawlins-Greaux - biology and psychology major
Khadijah Lee - communication major
Lisa Marie-Hodge - business administration major with a concentration on management
Cassandra Watson – psychology major
Patricia Francis – communication major

Warner succeeds Katherine Callwood, Miss UVI 2015-2016. Callwood is majoring in early childhood education.  Her goal is to become the director of her own early education school which will serve low-income and special needs children.
The Miss UVI Ambassadorial Competition is sponsored by the Student Government Association Queen's Committee. Miss UVI serves as a goodwill ambassador for the University. This role includes but is not limited to participation in UVI's recruitment efforts, representing the University locally and abroad, and maintaining a highly visible role on UVI's campuses on St. Thomas and St. Croix. One of Warner's first duties will be to represent UVI in the 2016 Adult's Parade on Saturday, April 30.
To read more about Miss UVI's plans for the National HBCU Competition see this link: Miss UVI to Vie for National HBCU College Queens Crown