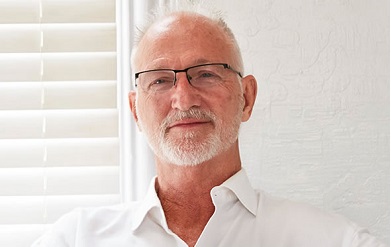 The University of the Virgin Islands' College of Liberal Arts and Social Science (CLASS) will host a presentation from international communication consultant Cliff Bridges this week. Bridges, an advisor to governmental and private corporations and tourist destinations world-wide, will discuss the topic: "Rightly Seasoned Sustainability: The Recipe for Tourism in Small Economies."
The presentation will take place at 5:30 p.m. on Thursday, March 31, in the Neil Weiss Education and Seminar Suite, room number 330, in the West Hall Residence Hall on the St. Thomas Campus. Bridges' presentation will be video-conferenced to the Great Hall on the University's Albert A. Sheen Campus on St. Croix. The public is invited to attend.
 "We eagerly look forward to hearing Mr. Bridges' take on our tourist product," said Dr. Gillian Royes, a member of the CLASS committee. "He has a way of taking the facts and applying critical thinking to them in a way we hadn't thought of before."
Bridges will address global expectations in the modern digital world, where the great brands of businesses, non-governmental organizations, educational organizations and governments are defined by social responsibility and sustainability.  
With clients from the Americas, Asia and Europe, Bridges is an award-winning communications and public relations leader with significant achievements in building and enhancing image, visibility, branding and growth for commercial, non-profit, governmental and academic employers. He leverages a strong passion for social and environmental considerations to innovate products.  Bridges creates and implements marketing communications to meet the needs of diverse marketplaces and communities. He also bridges corporate success with global sustainability. Bridges consults with organizations on:
Leveraging all media formats to effectively deliver marketing messages
Articulating technical/complex issues clearly and succinctly to diverse audiences
Identifying opportunities for solutions in markets that are favored by sustainability trends
Gaining buy-in for and authoring integrated financial and sustainability reports
Bridges earned a bachelor of arts from Emory University in Atlanta and a Masters of Arts degree in Strategic Public Relations from George Washington University, Washington, DC. He was awarded 12 U.S. and international patents for product and design.
Interested persons should RSVP Dr. Gillian Royes by calling (340) 692-4116.