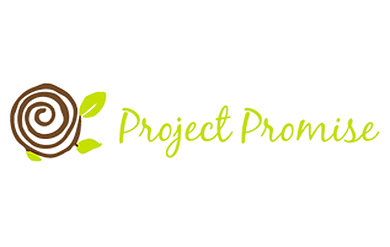 Project Promise, a St. Croix based non-profit organization, recognizing an immediate need to address trauma caused after two category five hurricanes, launched the Caterpillar Project Trauma in October 2017. With funds donated by the Research and Technology Park program (RTPark), the project introduced therapeutic techniques that included activities that promote resilience and wellness. Their holistic approach to healing focused on two central themes, "Exploring the Storm" and "Standing Strong."
"We welcome this partnership between Project Promise and the RTPark Program," said UVI President David Hall. "We must always foster the development of our children – the most precious resource in the Territory. This partnership energizes and restores hope. Through the efforts of Ms. Resa O'Reilly, Project Promise's founder, a lot has been achieved."   
"At a time when our community, and certainly our children, need reassurance, it is our hope that this project can bring about an enhanced sense of peace and security in their lives," said RTPark Board Chair Edward Thomas.  "The RTPark program and our clients strive to support the Virgin Islands community as we continue to rebuild stronger and better."
"Exploring the Storm," a central theme of the healing approach of the program, took a look at the impact of the hurricanes in their world. Activities centered on helping participants recreate their lives before the hurricanes, safely explore their emotions and thoughts during the storm, and assess what changed as a result of the storm's damage. "Standing Strong," another aspect of the healing process, focused on cultivating life readiness skills needed for resiliency.
"You definitely saw the benefit of the therapeutic support," said Project Promise Founder/President Resa O'Reilly.  VI Youth ages seven through 17 worked with therapists and had group session every Friday. "I think it was the best decision and the right decision to focus on the healing right after instead of jumping back into the regular curriculum. We had to take that moment to address the trauma and focus on healing after the storms."
Project Promise has a long term program of work - The Caterpillar Project - provides a comprehensive educational, health, career, and vocational support system for at-risk youth year round. Its mission is to improve the lives of at-risk youth on St. Croix by providing empowerment initiatives, cultural programs, and family services. The Caterpillar Project offers activities in life coaching, mentoring, tutoring, career exploration, personal wellness, creative expression, cultural awareness, and family support. The original pilot program was launched in January 2016.
"The donation from the RTPark Program was our first donation since the storm," said O'Reilly. "It enabled us to get the necessary supplies that we needed to move forward."
Youth participated in activities that focused on coping, courage, (re)building connections to support circles, and reframing. Ultimately, building the mental strength to push through and fight for a better future.