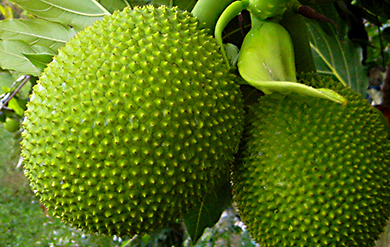 On Friday, Oct. 18, the University of the Virgin Islands Cooperative Extension Service (CES) begins its World Food Day observance with a "Hunger Banquet" from 9 a.m. to 1 p.m. at the Great Hall on the University of the Virgin Islands Albert A. Sheen Campus, on St. Croix. This event is open to fourth through ninth-graders, representatives from the Department of Education, and other community leaders. The Hunger Banquet is made possible through the generous support of Rotary Mid-Isle. These groups will join in this unique event and experience the challenges of poverty and world hunger.
"World Food Day is a time when we assess food production, distribution, and nutritional value," stated Dr. Usman Adamu, Dean and Director of Agriculture Programs, "We hope that you will join us as we all commit to do something to help end world hunger.  Come out and participate in this occasion, as we promote awareness and action to feed the less fortunate people in the territory."
The activities continue from noon until 6 p.m. on Sunday, Oct. 20, on the grounds of UVI. While admission is free, attendees are encouraged to bring a non-perishable food item for the food drive. All items received will be donated to local food banks and the people of the Bahamas who have been impacted by Hurricane Dorian.        
The activities will include a formal opening ceremony, a food vendors court, a farmers market, workshops, demonstrations, a petting zoo, entertainment, a "House of CANs" competition, and free vegetable seedlings. Each year, three agricultural products are highlighted, and this year's selections are tomato, breadfruit, and lamb. Other events will include a World Food Day 4-H Youth "Super Chef" Competition, which is open to children, youth and families from our schools, afterschool programs and youth groups. The public is invited to support young aspiring chefs as they compete in the 2019 World Food Day 4-H Youth "Super Chef" Competition.
This year's World Food Day theme, selected by the Food and Agriculture Organization (FAO) of the United Nations, is "Our Actions are our Future. Healthy Diets For a #Zero Hunger World." World Food Day, officially celebrated on Oct. 16 but observed worldwide during the month of October, bring attention to the plight of the hungry and undernourished in the territory and the world.
These events are sponsored by UVI's Cooperative Extension Service, UVI Agricultural Experiment Station, and the V.I. Department of Agriculture. For more information, contact Marthious Clavier at (340) 692-4090 or Evannie Jeremiah at (340) 692-4094.