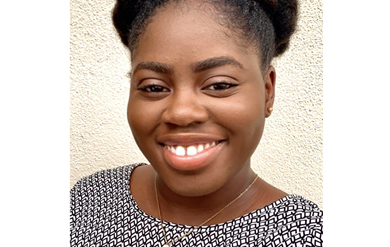 University of the Virgin Islands' Biology student, Makeda Mills, is the recipient of the National Science Foundation (NSF) Graduate Research Fellowship. Mills will have access to opportunities for international research and professional development, and the freedom to conduct her own research at any accredited U.S. institution of graduate education. With the fellowship award, she will receive a three-year annual stipend of $34,000 and a $12,000 cost for tuition and fees. 
Mills is expected to graduate in Spring 2020 after which, she will enroll at Texas A and M in the Fall, where she will pursue a PhD in Oceanography. 
"Receiving an NSF Graduate Research Fellowship Award is one of the highest national honors a prospective graduate student can receive," said Dr. Marilyn Brandt, research associate professor of Marine and Environmental Science. "I am incredibly proud of Makeda for this well-deserved achievement. This honor means that Makeda ranks among the top in the nation of students planning to attend graduate school. It is an enormous achievement." Students who receive this award not only have excellent grades, but they must also show a strong commitment to scientific research by submitting a record of authentic research experiences and an original research plan. "Makeda's academic record is excellent, she has a wide diversity of research experiences and her original research plan was exceptional," Dr. Brandt said. 
"The NSF wants to invest in scientific leaders for the future of the US scientific enterprise. Makeda has the potential to become an excellent scientist and a scientific leader," said Dr. Teresa Turner, professor of Marine Biology. "The graduate education plan that Makeda developed is strong because it builds on established partnerships between Virgin Islands scientists and leaders in the field on the US mainland. Dr. Marilyn Brandt, in whose lab Makeda is currently working at UVI, is a prominent scientist in the field of coral disease," Dr. Turner added.  
Mills' research plan, which examines the microorganisms associated with coral reefs is an area of coral biology that has not been studied until very recently. "Makeda will be able to use new, cutting edge techniques to help us develop understanding of one of the most crucial environmental changes of our time. Caribbean natives like Makeda must be involved in understanding the dramatic decline of coral reefs," Dr. Turner said.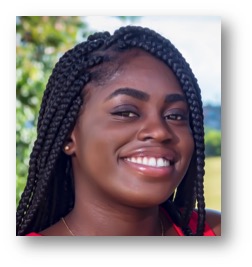 "This experience has taught me that as long as I put forth my utmost effort, good things can and will happen and I hope others understand and live by this truth as well," Mills said. 
"In all honesty, I did not actually think that I would win a NSF GRFP award because it is such a competitive and prestigious program. I had planned to use the feedback from my application this year to apply again the next application year," Mills said. 
In order to be considered for this award, Mills was tasked to propose an original research plan and a personal statement. "The plan I proposed detailed a comparative study of the microbiome of mesophotic coral reefs here in the US Virgin Islands and the Flower Garden Banks National Marine Sanctuary in the Gulf of Mexico," Mills said. "The Flower Garden Banks suffered a bleaching event in 2016 and most of the corals recovered so I would like to take a deeper look into how the microbiology of the coral reef system aided in this recovery and use that information for coral reefs here in the USVI."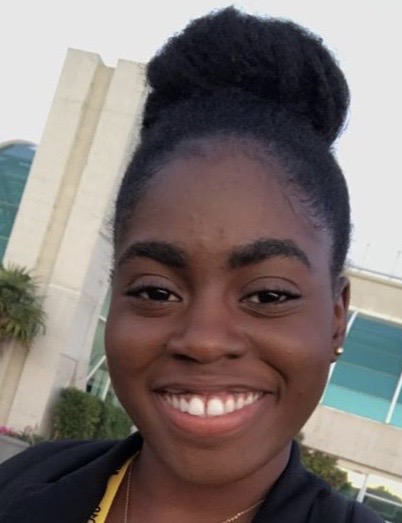 "This has made me more aware of my own capabilities and encouraged me to have more confidence in myself," Mills said. However, she noted that throughout the process, she has been ably assisted by her mentors Drs. Teresa Turner, Dr. Marilyn Brandt at UVI and Jason Sylvan at Texas A&M University.  
The NSF Graduate Research Fellowship Program (GRFP) helps ensure the vitality of the human resource base of science and engineering in the United States and reinforces its diversity. The program recognizes and supports outstanding graduate students in NSF-supported science, technology, engineering, and mathematics disciplines who are pursuing research-based master's and doctoral degrees at accredited United States institutions.  
As the oldest graduate fellowship of its kind, the GRFP has a long history of selecting recipients who achieve high levels of success in their future academic and professional careers. The reputation of the GRFP follows recipients and often helps them become life-long leaders that contribute significantly to both scientific innovation and teaching. Past fellows include numerous Nobel Prize winners, U.S. Secretary of Energy, Steven Chu, Google founder, Sergey Brin and Freakonomics co-author, Steven Levitt.