Freshman Development Seminar (FDS) 100 is a University of the Virgin Islands (UVI) student success course for all freshmen and matriculating students entering UVI with less than 24 credits. FDS is designed to aid students in their successful transition to college.
UVI is dedicated to the success of its students and FDS 100 fosters this pledge to student success. Numerous fundamental elements of lifelong learning are part of its curriculum, including critical thinking and written communication skills. FDS 100 is housed under the Center for Student Success and overseen by the Director of Student Success and Mr. David Capriola .
Through a freedom of learning approach, FDS 100 is taught with small class sizes to encourage the intellectual, communicative, and collaborative skills needed for discussions, written work, and readings that are an important part of academic success. FDS 100 helps students to develop and achieve academic success early. In FDS 100, students are exposed to:
Developing Competence
Intellectual and interpersonal skills necessary to navigate through your new college environment.
Managing Emotions
Recognize, accept, express and control (in acceptable ways)
Moving through Autonomy toward Interdependence
Not dependent or independent, can rely on others; role of mentors
Developing Mature Interpersonal relationships
Open to different cultures, lifelong, healthy relationships
Establishing Identity
Coming together of all aspects of self
Developing Purpose
Career direction, personal ambitions, interests (learn skills to build a successful future)
Devoting time, energy and resources to what matters and is meaningful to you
Developing Integrity
Values and internal and external motivators
Developing congruence (balance between self interest and social responsibility)
Although the course is introductory, it is interdisciplinary in nature and designed to encourage students to explore new ideas, new topics and new disciplines. Prominent professors from various disciplines and departments within UVI help share and engage students with topics such as studying, test taking, note taking, time management, critical thinking, memory, how to register for classes, career awareness, health, relationships and information technology. FDS 100 is offered each Fall and Spring semester. While geared mostly for new freshmen, the course is open to all students. Students who are undecided about their major, will especially benefit from this course. It takes students down a path that often leads to a choice in major that allows them to feel more certain.
The course earns students one degree credit and is required for graduation. New full-time students are required to take FDS 100 in their first semester. Students transferring to UVI with more than 24 degree credits or who have credit for a student success course at another institution are exempt from the course. For more information about FDS 100 contact the
Center for Student Success
or speak to an academic advisor when registering for classes.
Resources for Freshmen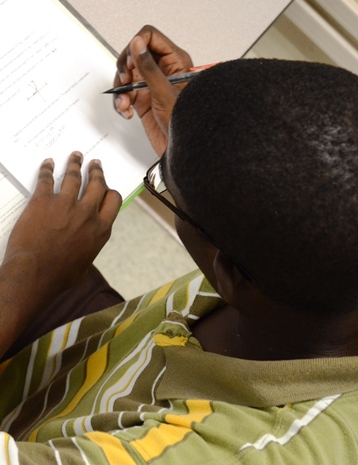 Campus Maps
Center for Student Success
Colleges & Schools
Clubs and Organizations
Student Government Association