Information for Prospective Partners & Donors
Historically American. Uniquely Caribbean. Globally Interactive.
Enhancing the educational experience for UVI students is the catalyst for economic and social prosperity in the Caribbean. Success in higher education continues to be one of the critical issues facing the youth of today. When you donate to the UVI Annual Giving Fund, you make an investment in providing a brighter future for our youth, the Virgin Islands and the region.
When you give an annual gift to UVI, you are actually helping to sustain and fortify ongoing programs of central importance to the University's mission of high quality academics, innovative research and dedicated public service. While the opportunity to raise private funding to support UVI's initiatives, endowments and capital projects is crucial to the University's long-term success, annual funds support ongoing, foreseen and unforeseen needs of the institution today.
Many lives are shaped by your generosity. The short list of benefactors include: School of Medicine, Community Engagement and Lifelong Learning (CELL) Center, Virgin Islands Experimental Program to Stimulate Competitive Research (VI-EPSCoR), Alfred O. Heath Distinguished Speakers Forum, the Etelman Observatory, the Reichhold Center for the Arts, the Man-Up Conference and many other programs vital to the UVI community. 
Donating to the UVI Annual Giving Fund is an investment to address the needs of the Territory.  Your contribution serves to continue this mission by facilitating social and economic development in our community. The Annual Giving Fund needs your help in the ambitious initiative to raise $3.4 million this year. 

Ways of Giving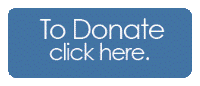 Send in your contribution today!  We accept checks, credit cards, money orders, payroll/bank deductions, real estate, insurance and stock option.  For additional information on giving to UVI call (340) 693-1040.
Contact Information
St. Thomas Campus
Phone: (340) 693-1040
Fax: (340) 693-1049
Address:  

Institutional Advancement
University of the Virgin Islands
#2 John Brewer's Bay
St. Thomas, VI 00802
Albert A Sheen Campus on St. Croix
Phone: (340) 692-4023
Fax: (340) 692-4027
Address:  

Institutional Advancement
University of the Virgin Islands
RR02, Box 10000
Kingshill, VI 00850
Online