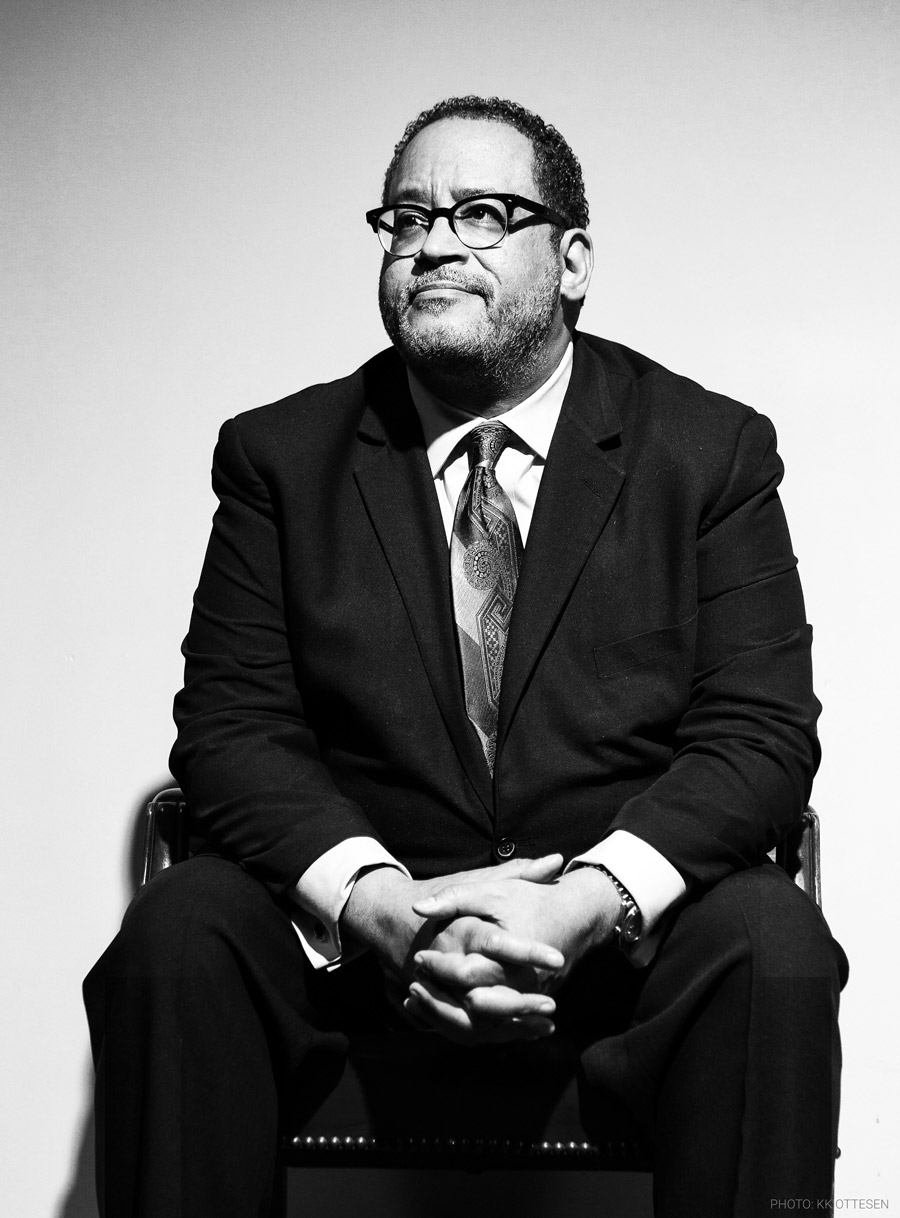 The University of the Virgin Islands announced that Dr. Michael Eric Dyson, renowned author, distinguished professor and political and cultural commentator, has been invited to be the keynote speaker at the UVI's 59th Commencement Ceremonies on May 11 and 12, on St. Croix and St. Thomas, respectively.
Dr. Dyson currently serves as the Centennial Chair at Vanderbilt University. He holds positions as the University Distinguished Professor of African American and Diaspora Studies in the College of Arts and Science, as well as the University Distinguished Professor of Ethics and Society in the Divinity School. Dyson is a highly sought-after public speaker and has contributed to many leading media outlets, including The New York Times, The New Republic, and ESPN's The Undefeated website.
Dr. Dyson has won numerous awards, such as an American Book Award and two NAACP Image Awards. Ebony magazine has named him one of the 100 most influential African Americans and one of the 150 most powerful blacks in the nation.
As a renowned orator and ordained Baptist minister, Dyson has contributed significantly to public discourse across a range of topics related to race, politics and culture in America. He has made appearances on major television and radio shows, from The Late Show with Stephen Colbert to Meet the Press and has written books that have had a profound impact on American thought. His works include Making Malcolm: The Myth and Meaning of Malcolm X, Holler if You Hear Me: Searching for Tupac Shakur, Entertaining Race: Performing Blackness in America, JAY-Z: Made in America, The Black Presidency: Barack Obama and the Politics of Race in America, Tears We Cannot Stop: A Sermon to White America, and What Truth Sounds Like: RFK, James Baldwin and Our Unfinished Conversation About Race in America.
"The University is incredibly honored that Dr. Dyson will deliver what is sure to be an unforgettable keynote address to our graduating students, faculty, staff and distinguished guests. His exceptional talent, intellectual rigor, and passionate advocacy for social justice have made him one of the most influential and respected public intellectuals of our time, and we eagerly await his presence and powerful message," said UVI President Dr. David Hall.