Welcome to the Virgin Islands Marine and Advisory Service (VIMAS) home page for St. Thomas and St. John!
The Virgin Islands Marine Advisory Service (VIMAS) aims to increase awareness about marine and terrestrial natural resources as well as help foster environmental stewardship ethics within the Virgin Islands' community. Our team works closely with educators, NGOs, as well as federal and governmental agencies to accomplish our goals. Preserving the very essence of our natural resources begins with education that leads towards environmental awareness and action! 
- Upcoming Events -
       
The Youth Ocean Explorers Summer Program is a 4 week, intensive, summer enrichment program that uses marine science as the lens through which we teach students about Science Technology Engineering and Mathematics, also known as STEM. Students enrolled in this program are exposed to the joys of our marine environment whilst learning about the myriad of science-based careers associated with this field.  
---
- VIMAS Programs -


Our team will work with school groups to facilitate field trips to UVI's Center for Marine and Environmental Studies. These field trips can be scheduled at anytime. Click the above "ELOC" link to see what types of activities we can facilitate and schedule your field trip today! 
A 4-week marine science based summer program during the months of July and August. This intense program exposes youth in grades 7-12 to various career opportunities in science. Click the above "YOE" link to learn more about our program.
During September and October, VIMAS works closely with various groups within the community to organize beach cleanups with an attempt to document and remove as much marine debris as possible. Only data collected during this period is provided to The Ocean Conservancy; however, beach cleanups can be scheduled outside of this time frame. Click the above "Coastweeks" link to learn more about our effort.
Our team, along with other community partners organize Reef Fest, an event in November aimed at raising awareness and educating the community about the importance of coral reefs. Click the above "Reef Fest" link to learn more about this event. 
---
- Contact Us -   
Office Phone: St. Thomas (340) 693-1672 / St. Croix (340) 692-40146
E-mail: St. Thomas (howard.forbes@live.uvi.edu) / St. Croix (mtaylor@uvi.edu)
Website: http://vimas.uvi.edu

 Find us on Facebook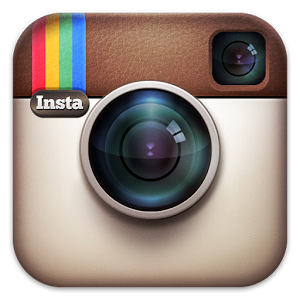 Find us on Instagram
Virgin Islands Marine Advisory Service
Center for Marine and Environmental Studies 
University of the Virgin Islands
St. Thomas                                               St. Croix
#2 John Brewers Bay                                RR#1, 10,000 Kingshill
St. Thomas, USVI 00802                          St. Croix, USVI 00850-9781