-PROGRAM DESCRIPTION-
The Youth Ocean Explorers Summer Program is a hands-on marine science program for middle to high school-aged students interested in studying coastal, marine & environmental science, natural resource management, and conservation. Through a partnership with the National Science Foundation's S.E.A.S. (Supporting Emerging Aquatic Scientists) Your Tomorrow Program, YOE now features more geoscience-based activities that are all developed around the use of short presentations and field activities utilizing scientific tools to supplement those presentations. The program by nature is intended to be intense but students who complete the program walk away with numerous field experiences that teach them values about the importance of our environment, both land and sea. Participants report to the St. Croix East Marine Park as well as the Coastal Studies Outpost in Salt River but can expect to travel with staff to other on-island locations for field work and activities.
---
-YOE TEAM-
The YOE St. Croix Program is headed by Howard Forbes Jr. (Program Director), a native to the island of St. Croix who is currently based on the St. Thomas campus. Forbes holds both a B.S. in Biology and M.Sc. in Marine and Environmental Sciences from UVI. Outside of the YOE Summer Program, Forbes serves as the St. Thomas Coordinator for the Virgin Islands Marine Advisory Service (VIMAS) where he coordinates a multitude of community events, organizes informal educational opportunities for school groups, as well as provides scientific data to natural resource managers and legislators.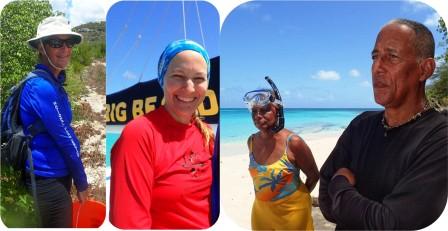 In addition to Forbes, the YOE St. Croix Summer Program is coordinated by an enthusiastic staff that includes partners from a variety of both governmental and federal agencies. Some of these agencies include The National Park Service (left: Zandy Hillis Star - Chief Resource Management), The Department of Planning and Natural Resources Coastal Zone Management Division (middle: Caroline Pott), and the Virgin Islands Department of Education (right: Anne Marie Gibbs and Jesus Espinosa - Science teachers at the St. Croix Educational Complex and Central High School respectively). Using this multi-agency approach exponentially increases the breadth of knowledge and expertise that can be shared with the students to make their experience in the YOE Summer Program, one that is memorable and educational. 
---
-MISSION STATEMENT- 
The Youth Ocean Explorers (YOE) Summer Program aims to provide students with hands-on, STEM-based (Science Technology Engineering Mathematics) training that fosters career development. Using the ocean as our classroom, students enrolled in YOE develop a sense of environmental stewardship, acquire new skills, and establish long-lasting connections with fellow students and STEM professionals. 
---
-ELIGIBILITY CRITERIA-                                                                    
The Youth Ocean Explorers Summer Program is open to students in junior high to high school with an interest in STEM (Science Technology Engineering Mathematics) (Grades 7-12). 
Students who previously participated in the program are eligible to apply to participate again, though preference will be given to new students. 
Parents and/or guardians may register multiple children; however, we ask that students who genuinely have an interest in marine science or STEM apply. 
Interested applicants should be comfortable in the water which includes, swimming, floating, and submerging underwater. Students that are not able to perform these skills are encouraged to take swimming lessons. 
To be a mentor for the Youth Ocean Explorers Summer Program, the interested applicant should be in the high school (grades 10 and up) and/or have previously participated in the program.
---
-HOW TO REGISTER-
Registration is now closed

IMPORTANT NOTICE - COVID-19 UPDATE 
The 2020 Youth Ocean Explorers Summer Programs (St. Thomas and St. Croix) have been cancelled due to the COVID-19 pandemic. While restrictions have been eased that enable large gatherings of no more than 50 persons, mandates for safe social distancing are still required and would make conducting the program more challenging. We are sorry for any inconvenience this may have caused; however, this is the best decision moving forward in the interest of everyone's safety. 
Registration Deadline: June 1st, 2020 (Completed applications will be reviewed in 2021)
To register for the Youth Ocean Explorers Summer Program, parents or guardians should complete the online application by clicking the button below for the respective program that you are registering for. The applicant is also required to complete the student application which can be accessed by clicking the "Student Application" button. Applications that are missing either component (Parent Application and Student Application) are incomplete and will not be reviewed after the May 1st deadline.
-REGISTRATION FOR STUDENTS- 
STEP 1: Complete the online application for the program you are interested in.
STEP 2: Child completes the following documents:
STEP 3: Review checklist; your application is only complete until all of the following have been received:
Completed online application (Done by parent or legal guardian)
Completed student application (Done by child)
Completed video response (Last question found in the student application; all videos should be uploaded to this DROPBOX folder as the file will more than likely be too large to send through E-mail. Please be sure to rename the video file as follows: Student first name_Student last name_YOE2020; e.g. Howard_ForbesJr._YOE2020).)
Letter of recommendation (Done by one of the applicant's teachers)
STEP 4: Check the E-mail address that you provided with your application reguarly as all initial correspondence will be done through E-mail regarding your application status and program updates. 
STEP 5 (Optional): Apply for a scholarship. 
Selected applicants will be required to pay the one-time program fee of $100 no later than 1-week prior to the start date of the program. Cash, check, and credit card payments are accepted; contact howard.forbes@live.uvi.edu for more details. Scholarships are provided each year for students (returning students are eligible for partial scholarships whereas new students are eligible for full scholarships). Students that receive scholarships will be required to participate in at least three VIMAS or VI-EPSCoR outreach/community events within one year upon receipt of the scholarship. Applicants interested in receiving a scholarship should apply by clicking the "Scholarship Application" button below.

-REGISTRATION FOR MENTORS- 
Interested student mentors should complete this application. To be eligible to be selected as a YOE mentor, the applicant should have participated in the program previously and be at the high school level. Selected mentors will be required to complete either their Red Cross Life guard training or Emergency First Responder training as well as attend a week-long training session prior to the facilitation of these programs. Mentors are paid a monetary stipend for the assistance with the YOE Summer Programs. 
---
-PROGRAM FUNDING / SPONSORSHIP-
The St. Croix Youth Ocean Explorers Summer Program was made possible through funding received from the Community Foundation of the Virgin Islands.
Our program operates each year via small grants from private foundations and federal agencies as well as donations (monetary or in kind services) from the Virgin Islands community. If you are interested in providing a donation or to sponsor a student to attend, contact us using any of the methods listed below. The University of the Virgin Islands is a 501c3 institution so all donations are tax deductible. 
You can donate to the program by clicking the "Donate" button below.

---
-CONTACT US-   
Office Phone: St. Thomas (340) 693-1672
E-mail: St. Thomas (howard.forbes@live.uvi.edu)
Website: http://vimas.uvi.edu

 Find us on Facebook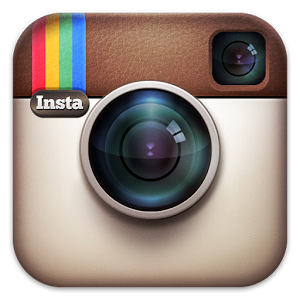 Find us on Instagram
Virgin Islands Marine Advisory Service
Center for Marine and Environmental Studies
University of the Virgin Islands
St. Thomas
#2 John Brewers Bay
St. Thomas, USVI 00802