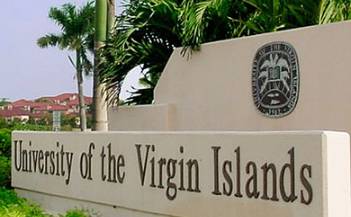 Members of the media are invited to cover and photograph the University's Nursing Pinning Ceremony on the Albert A. Sheen Campus on St. Croix on Sunday, May 8, from 4 – 6 p.m. It will be held in the Great Hall.
A nursing pinning ceremony is a symbolic event for nursing students as it marks the hard work and dedication of their coursework and clinical rotations. Each student receives a traditional nursing pin that marks their transition from that a student to a professional nurse. The students take a sacred oath of commitment, The Florence Nightingale Pledge at the ceremony.
Members of the University community, family, and friends are invited to attend. 
Note: In-person attendees ages 5 and older must show proof of vaccination. If unvaccinated, an attendee must present a negative COVID test prior to being admitted into the event. All negative COVID tests must be within 72 hours of the event.
What: Nursing Pinning Ceremony
When: Sunday, May 8
Time: 4 p.m. – 6 p.m.
Where: The Great Hall - Albert A. Sheen Campus – St. Croix
Contact: UVI Public Relations Office (340) 693-1059