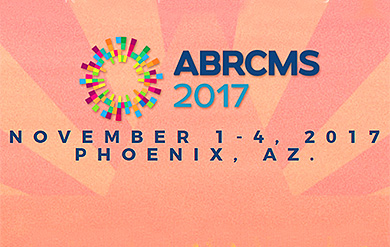 Of more than 1,800 participants, two UVI students were presented awards for their posters at the Annual Biomedical Research Conference for Minority Students (ABRCMS) held in Phoenix, Ariz., earlier this month.
Deidre Lee, an undergraduate sophomore at UVI, was recognized for her poster in chemistry. Hairol Breton, an undergraduate junior, was awarded for his poster in engineering, physics and mathematics. Dr. Alvin Holder judged some of the exhibits. "I judged Deidre's poster and it was of the highest quality," said Holder. "I knew that she would have won a prize."
He enjoyed spending some time sharing with both Lee and Breton about how to succeed as an academic; particularly connecting as Dr. Holder is from the island of Barbados, and is currently an associate professor in inorganic chemistry at Old Dominion University. Dr. Holder said he was greatly impressed with them and excited for their potential.
ABRCMS is one of the largest communities of underrepresented minorities in science, technology, engineering and mathematics. This four-day conference attracts thousands of students from more than 350 colleges and universities. Students were invited to prepare posters and oral presentations in twelve STEM disciplines. To learn more about the conference visit: www.abrcms.org.