-PROGRAM DESCRIPTION-                                                                                                                  
Youth Ocean Explorers is a 4 week, hands-on marine science program for middle to high school-aged students interested in studying coastal, marine & environmental science, natural resource management, and conservation. The program involves a combination of short presentations and lectures daily from UVI faculty, staff, and community partners along with field activities utilizing scientific tools to supplement those presentations. Participants report to the UVI Center for Marine & Environmental Studies but can expect to travel with staff to other on-island locations for field work and activities. 
---
-2018 STUDENT TESTIMONIALS-
   

"When I get older, I want to study environmental law and the debate that we took part in really helped me to hone in on my debating skills. My love for the ocean stems from my father teaching me to fish from an early age which encourages me to pursue a degree in marine biology." - Maura Monee Richardson 
"This program has helped me to better understand the importance of biodiversity and that role that each animal plays in the environment, both on land and in water. Having participated in this program for three consecutive summers, I do see myself more as a marine scientist." - Trevett Williams
---
-YOE SCUBA TRAINING- 
Through funding provided by the Community Foundation of the Virgin Islands, we were able to partner with Coki Dive Center to open water scuba certify YOE students in 2018! Any student that takes part in YOE and is interested in becoming scuba certified is eligible to take part. Upon completion of the training (which takes about 4 Saturdays to complete, weather permitting), students are cleared to dive up to 60 feet and can assist UVI with the maintenance of our coral trees (which can earn them community service hours). Our team hopes to continue this tradition and certify many more YOE students in the future!

Youth Ocean Explorers 2018 certified scuba divers. Having this certification provides our students with one foot through the door towards become marine scientists. Students as young as 11 years old are eligible to receive the training. Additional training is optional to become Advanced Open Water certified in accordance to the American Academy of Underwater Sciences which will enable students to dive up to 100 feet which is required to dive with UVI's Center for Marine and Environmental Studies researchers. 

YOE students with their scuba diving instructor (far left) before they head out on a training dive. (Click on the image to learn more.) 

YOE student helping to clean algae from a coral fragment as part of the VI Reef Response Program. (Click on the image to learn more.)
---
-MISSION STATEMENT- 
The Youth Ocean Explorers (YOE) Summer Program aims to provide students with hands-on, STEM-based (Science Technology Engineering Mathematics) training that fosters career development. Using the ocean as our classroom, students enrolled in YOE develop a sense of environmental stewardship, acquire new skills, and establish long-lasting connections with fellow students and STEM professionals.  
---
-ELIGIBILITY CRITERIA - IMPORTANT INFORMATION FOR STUDENTS- 
                                                                            

The Youth Ocean Explorers Summer Program is open to students in junior high to high school with an interest in STEM (Science Technology Engineering Mathematics) (Grades 7-12). 
The maximum capacity for the Youth Ocean Explorers Summer Program is 25 students.
Students who previously participated in the program are eligible to apply to participate again, though preference will be given to new students. 
At this time, on-campus housing is not provided for the Youth Ocean Explorers Summer Program.    
The 2019 Youth Ocean Explorers Summer Program will take place from July 8 - August 2. 
There will be a mandatory orientation meeting for both parents and accepted students prior to the start date of the program (Date TBD).
Interested applicants should have some experience with swimming. An optional swimming instructional course will be provided at no additional charge from July 1 - 3 for selected applicants who may need lessons in swimming. 
Students are expected to be in attendance daily (9:00AM - 4:30PM) and any scheduled absences should be immediately brought to the attention of camp counselors/coordinators.
There is a one-time program fee of $400 which covers all program materials and lunches.  
Scholarships are provided each year! Information regarding scholarships will be posted soon.
---
 -IMPORTANT INFORMATION FOR MENTORS-


To be a mentor for the Youth Ocean Explorers Summer Program, the interested applicant should be in the high school (grades 10 and up) and/or have previously participated in the program. 
All selected mentors will be required to complete Red Cross lifeguard training prior to the start of the program. 
Training for all selected applicants will occur during the JUNIOR OCEAN EXPLORERS SUMMER PROGRAM (June 24- 28) which will enable applicants to obtain direct experience facilitating lessons and working with youth.  
---
-HOW TO REGISTER-
Registration Deadline: May 1st, 2019 
Step 1: REGISTRATION OPEN: Interested applicants should complete the ONLINE REGISTRATION FORM and the STUDENT ASSESSMENT FORM. Interested mentors should complete the MENTOR APPLICATION FORM.  
Step 2: SUPPORTING DOCUMENTS: After the deadline of May 1, received applications will be reviewed; selected applicants (students and mentors) will be required to complete the documents listed below. These documents are required for your child to participate in the Youth Ocean Explorers Summer Program. They detail specific language about assuming any known risks associated with any of the field activities covered during the program as well as giving our team permission to take photographs and/or video of students to use to help promote the program.
MINOR MEDIA RELEASE FORM: This form authorizes our team to use any photographs or video taken during the YOE to help promote our program.    
RELEASE and WAIVER of LIABILITY: This form should be read and signed by both the parent/guardian and the applicant and informs all parties of possible risks associated with participation in the program.
CODE of CONDUCT: This form should be read and completed by both the parent/guardian and the applicant and details unacceptable behavior and possible repercussions for such. 
Step 3: PAYMENT: Selected applicants will be required to pay the one-time program fee of $400 no later than 1-week prior to the start date of the program. Cash, check, and credit card payments are accepted; contact howard.forbes@live.uvi.edu for more details. 
---
-JUNIOR OCEAN EXPLORERS SUMMER PROGRAM-
For students that are too young to take part in the Youth Ocean Explorers Summer Program, our team has launched the Junior Ocean Explorers Program. Kids in grades 4-6 are eligible to apply for this 1-week marine science summer enrichment experience. Get more information on this opportunity by clicking here.
---
-PROGRAM FUNDING / SPONSORSHIP-
Our program operates each year via small grants from private foundations and federal agencies as well as donations (monetary or in kind services) from the Virgin Islands community. If you are interested in providing a donation or to sponsor a student to attend, contact us using any of the methods listed below. The University of the Virgin Islands is a 501c3 institution so all donations are tax deductible.  
---
- CONTACT US -   
Office Phone: St. Thomas (340) 693-1672
E-mail: St. Thomas (howard.forbes@live.uvi.edu)
Website: http://vimas.uvi.edu

 Find us on Facebook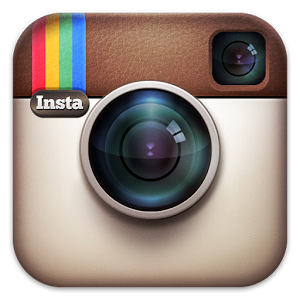 Find us on Instagram
Virgin Islands Marine Advisory Service
Center for Marine and Environmental Studies
University of the Virgin Islands
St. Thomas
#2 John Brewers Bay
St. Thomas, USVI 00802