- Program Description -                                                                                                                  
Youth Ocean Explorers is a 4 week, hands-on marine science program for middle to high school-aged students interested in studying coastal, marine & environmental science, natural resource management, and conservation. The program involves a combination of short presentations and lectures daily from UVI faculty, staff, and community partners along with field activities utilizing scientific tools to supplement those presentations. Participants report to the UVI Center for Marine & Environmental Studies but can expect to travel with staff to other on-island locations for field work and activities. Snorkel gear and other instructional materials are provided for student use during the program. 
THIS PROGRAM IS CURRENTLY ONLY OFFERED ON ST. THOMAS
- Mission Statement - 
The Youth Ocean Explorers (YOE) Summer Program aims to provide students with hands-on, STEM-based (Science Technology Engineering Mathematics) training that fosters career development. Using the ocean as our classroom, students enrolled in YOE develop a sense of environmental stewardship, acquire new skills, and establish long-lasting connections with fellow students and STEM professionals.  
---
- Eligibility Criteria / Important Information -   
                                                                            

The Youth Ocean Explorers Summer Program is open to students in junior high to high school with an interest in STEM (Science Technology Engineering Mathematics) (Grades 7-12). 
The maximum capacity of the Youth Ocean Explorers Summer Program is 25 students (Not including interns/mentors). We are accepting 10 mentors for 2018; mentors should be in upper high school level (junior or senior), an undergraduate, or graduate student. 
A mandatory, 1-week training session will be facilitated for all selected mentors. This will take place from June 25th - June 29th at UVI.
Lifeguard training provided by the American Red Cross will be provided to those mentors who are interested in receiving their certification. 
Students who previously participated in the program are eligible to apply to participate again.  
At this time, housing is not provided for this summer program. 
The Youth Ocean Explorers Summer Program is currently only available on St. Thomas. Students from St. Croix and St. John are eligible to apply, if they can provide theyir own lodging and transportation. 
The 2018 Youth Ocean Explorers Summer Program will begin on July 9th and end on August 3rd.  
There will be a mandatory orientation meeting (July 6th) for both parents and accepted students prior to the start date of the program.
Students are expected to be in attendance daily (9AM - 4:30PM) and any scheduled absences should be immediately brought to the attention of camp counselors/coordinators.
There is a one-time program fee of $300 which covers all program materials and lunches.  
Scholarships are provided each year! To be eligible for a scholarship, the student should submit a copy of their most recent report card.  
---
 - Program Materials -
Registration Deadline: May 1st, 2018 
Step 1: REGISTRATION CLOSED: The registration period for the 2018 Youth Ocean Explorers Summer Program is now closed. While the application for the YOE Summer Program is still accessible, please do not fill it out as decisions have already been made for the 2018 Program. Interested applicants should contact Howard Forbes Jr (howard.forbes@uvi.edu) for more details.   
Step 2: SUPPORTING DOCUMENTS: These documents are required for your child to participate in the Youth Ocean Explorers Summer Program. They detail specific language about assuming any known risks associated with any of the field activities covered during the program as well as giving our team permission to take photographs and/or video of students.
STUDENT ASSESSMENT FORM: This form contains questions that the student should answer and help us to gauge the applicant's eligibility into the program.
MINOR MEDIA RELEASE FORM: This form authorizes our team to use any photographs or video taken during the YOE to help promote our program.    
RELEASE and WAIVER of LIABILITY: This form should be read and signed by both the parent/guardian and the applicant and informs all parties of possible risks associated with participation in the program.
CODE of CONDUCT: This form should be read and completed by both the parent/guardian and the applicant and details unacceptable behavior and possible repercussions for such. 
---
- Program Funding / Sponsorship -
Our program operates each year via small grants from private foundations and federal agencies as well as donations (monetary or in kind services) from the Virgin Islands community. If you are interested in providing a donation or to sponsor a student to attend, contact us using any of the methods listed below. The University of the Virgin Islands is a 501c3 institution so all donations are tax deductible.  
---
- YOE Student Application -
---
- YOE Counselor Application -
---
- Contact Us -   
Office Phone: St. Thomas (340) 693-1672
E-mail: St. Thomas (howard.forbes@live.uvi.edu)
Website: http://vimas.uvi.edu

 Find us on Facebook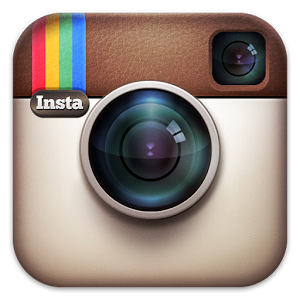 Find us on Instagram
Virgin Islands Marine Advisory Service
Center for Marine and Environmental Studies
University of the Virgin Islands
St. Thomas
#2 John Brewers Bay
St. Thomas, USVI 00802